A.L Hek skips 'common platform debate'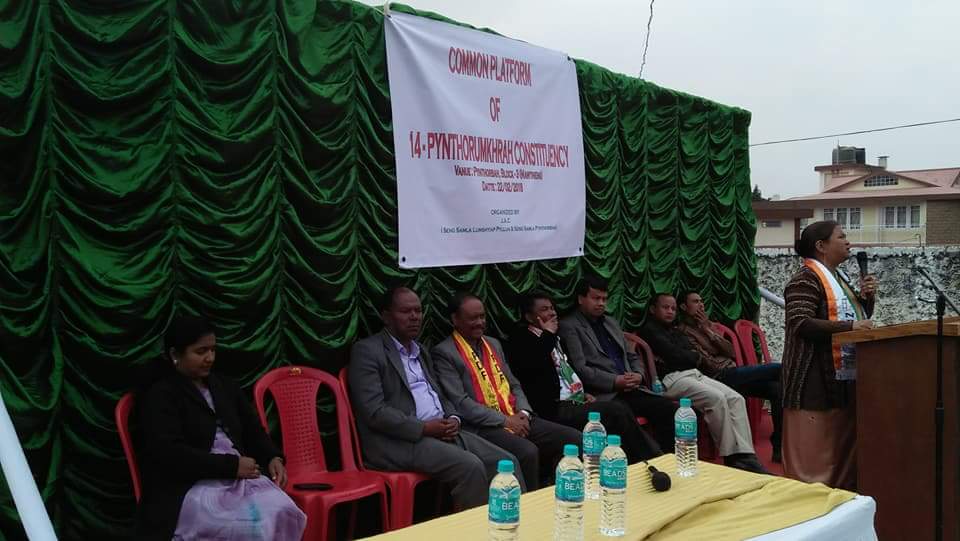 Bharatiya Janata Party (BJP) Candidate A.L Hek skips the common platform debate which was organised by the Seng Samla Lumsyiap. The motives of this 'common platform' debate were to invite all the candidates representing Pynthomumkhrah Constituency to educate the electorates regarding their objectives for contesting the 2018 Election.
Those candidates who were present during the 'common platform' debate were Banpynshngainlang Rumnong from Congress, James Ban Basiawmoit of People Democratic Front (PDF), Probity Nongpluh of National Peoples' Party (NPP), Independent candidates Anita Synrem and Predecessor Rumnong of Nationalist Congress Party (NCP).