Kharlukhi defends Conrad Sangma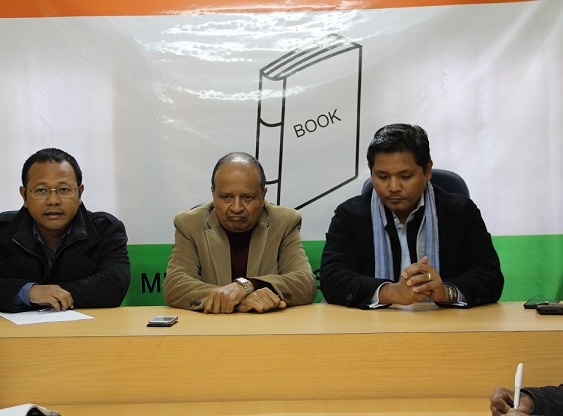 The National People's Party (NPP) State President W.R Kharlukhi slammed the Mahila Congress Chief, Sushmita Dev for calling NPP National President Conrad K. Sangma a "puppet of the BJP and RSS".
In a press statement Kharlukhi said that "her remark on our party's President is a slap in the face to all people of Meghalaya, he also added that the statement she made was nothing more than election gimmicks. Dev during her campaign in Rynjah earlier had termed Conrad a "puppet of the BJP and RSS" and that he (Conrad) should first go to his nearest Church put his hand on the Bible and swear that he will not tie up with the BJP at any level.
The NPP state chief further stated that in a multi-party political system such as India, parties have to work together even if they are in opposition while adding, "But this does not mean that the NPP will follow suit with all policies of the Central Government." Kharlukhi also added that it was Conrad who opposed Good Governance Day celebrated on Christmas day when he was the Member of Parliament.