Foundation stone for MSJA laid at Umsawli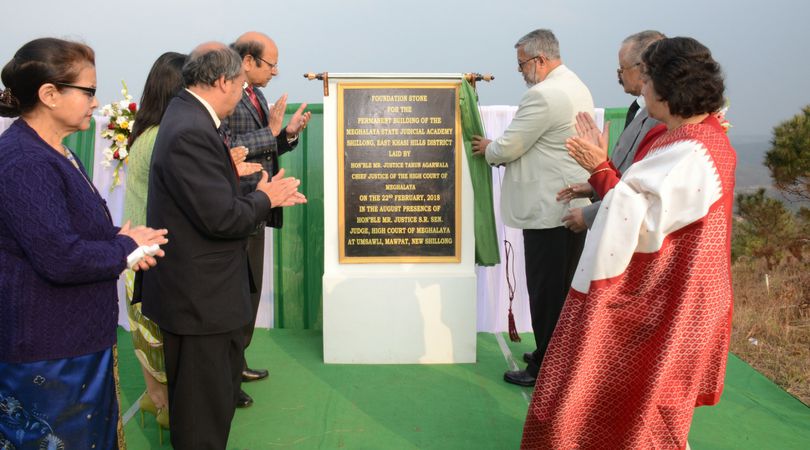 The Chief Justice of High Court of Meghalaya Justice Tarun Agarwala laid the foundation stone for the construction of the permanent building of the Meghalaya State Judicial Academy (MSJA) at Umsawli Mawpat. Speaking during the inaugural Justice Tarun Agarwala said that the Indian Judicial system is a time tested system and one of the finest in the world and is highly respected for its fairness and independence and credibility hence MSJA was established as mandated by the Law Commission and Supreme Court of India with the objective to develop the judicial system. The Academy would offer in-service training to subordinate judges through awareness, knowledge, and skill development in the delivery of justice.
Justice Agarwal also pointed out that the Academy, spread over 25 acres of land, would house the most advanced facilities and faculties to impart quality training to judicial officials and will include training wing, administrative building, library, computer lab, officers' hostel, gymnasium, yoga hall, seminar hall, residential area.
To help the officers in subordinate courts, Justice Tarun Agarwala felt the need to have a judicial helpline which would function in a manner where the Academy would offer help relating to the judicial matters. Other dignigataries present during the inaugural were Justice S.R Sen, Judge, High Court of Meghalaya, Rangbah Shnong of Umsawli and amongst others.