Improvement of Education in the State is Govt's top priority: CM Conrad K Sangma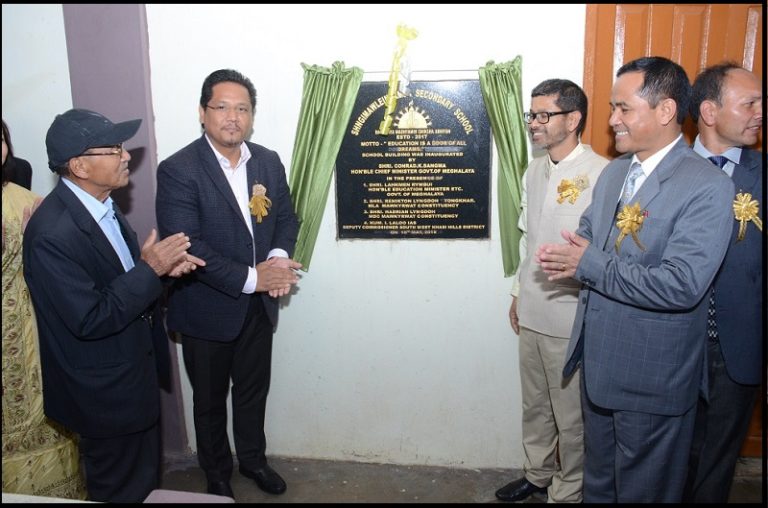 Chief Minister Mr. Conrad K. Sangma stressed that there is need for overall development of the region in term of education sector.
The Chief Minister spoke during the occasion of the Golden Jubilee celebration of Shngimawlein Government Upper Primary School in Mawkyrwat. Conrad expressed his satisfaction as the school is moving in the right direction which has been possible only through the hard work and dedication of the founding members of the school and various personalities which have helped elevate the school to its present status.
The Chief Minister admit that there is a need of improvement in the education sector of the State and the Government will try to tackle all the challenges to improve the education quality in the State.
He added that the Government is working tirelessly to ensure that the right policy is implemented in order to bring out better quality of education in the State. On his first ever visit to South West Khasi Hills, the Chief Minister Mr. Conrad K. Sangma said "there are certain areas and regions and districts in our state that really do need special attention and special care apart from education.
The programme was attended by Education Minister Mr.Lahkmen Rymbui, Local MLA Mawkyrwat constituency Shri Renikton Lyngdoh, Local MLA of Ranikor constituency, ex MLA Mawkyrwat Shri. Rowell Lyngdoh, Deputy Commissioner of South West Khasi Hills Smti I. Laloo, other government, heads of various organizations and people of Mawkyrwat.