"Ecocraft" aimed to convert waste into wealth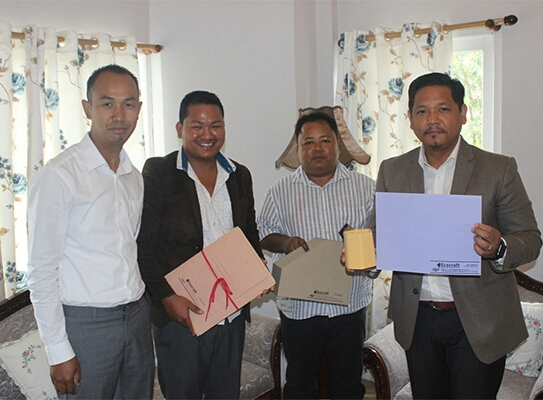 With an aim to preserved the environment Bonkey R. Marak, from Williamnagar for years had been collected waste materials like tetra pack, corrugated box, cotton cloth, denim cutting jeans, paper cups from different markets and localities and recycled them. His initiatives could convert wastes into wealth and helped generate employment for locals. Under the name "Ecocraft", Bonkey and his team made file cover and board, cobra clip file, document box, pen stand, envelopes and four fold cover file, among others from wastes papers and other materials.
His initiatives were appreciated by Meghalaya Chief Minister Conrad K. Sangma at his residence in which Bonkey also gave a presentation on products made out of recycled papers. Bonkey said that his products was launched in April with the initiative of East Garo Hills Deputy Commissioner, Ram Kumar and has been able to provide employment to at least 30 people, who are currently engaged in the manufacturing unit in different capacities. The Chief Minister while lauding the budding entrepreneur promised to help his firm expand in other parts of the State and make the product available for the public as well.