Ranikor likely to get upgraded to Civil Sub Division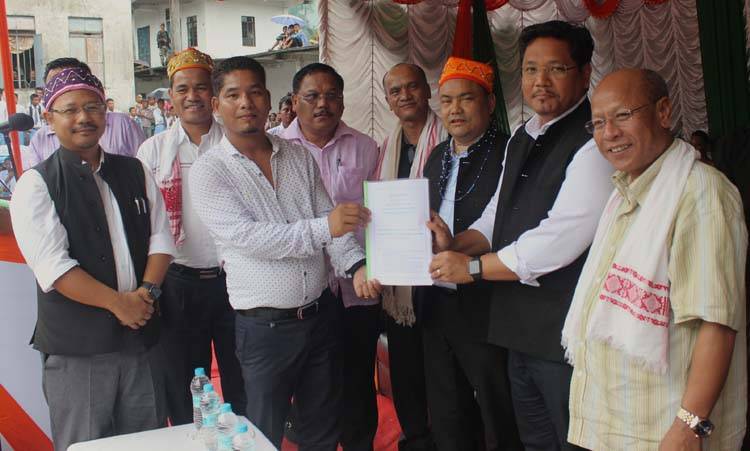 In a public gathering held at Ranikor Meghalaya Chief Minister Conrad K. Sangma in the presence of its MLA Mr. Martin Danggo announced that Ranikor Administrative Unit will be upgraded to Ranikor Civil Sub Division.
Sitting Congress MLA Martin Danggo submitted a memorandum to the Chief Minister to fulfill the demand of creation of Civil Sub-Division at Ranikor in South West Khasi Hills. In a meeting the Congress flag was also put down which indicate that its sitting MLA Mr. Martin M Danggo will resign as an MLA so that he could contest in the by election on NPP ticket.
The NPP leaders who were present in the public meeting were Deputy Chief Minister Prestone Tynsong, Home Minister James K. Sangma, C&RD Minister Snaiwbhalang Dhar, and the Deputy Speaker of the Meghalaya Legislative Assembly Mr. T.D. Shira.