Measles-Rubella Vaccination Campaign in Shillong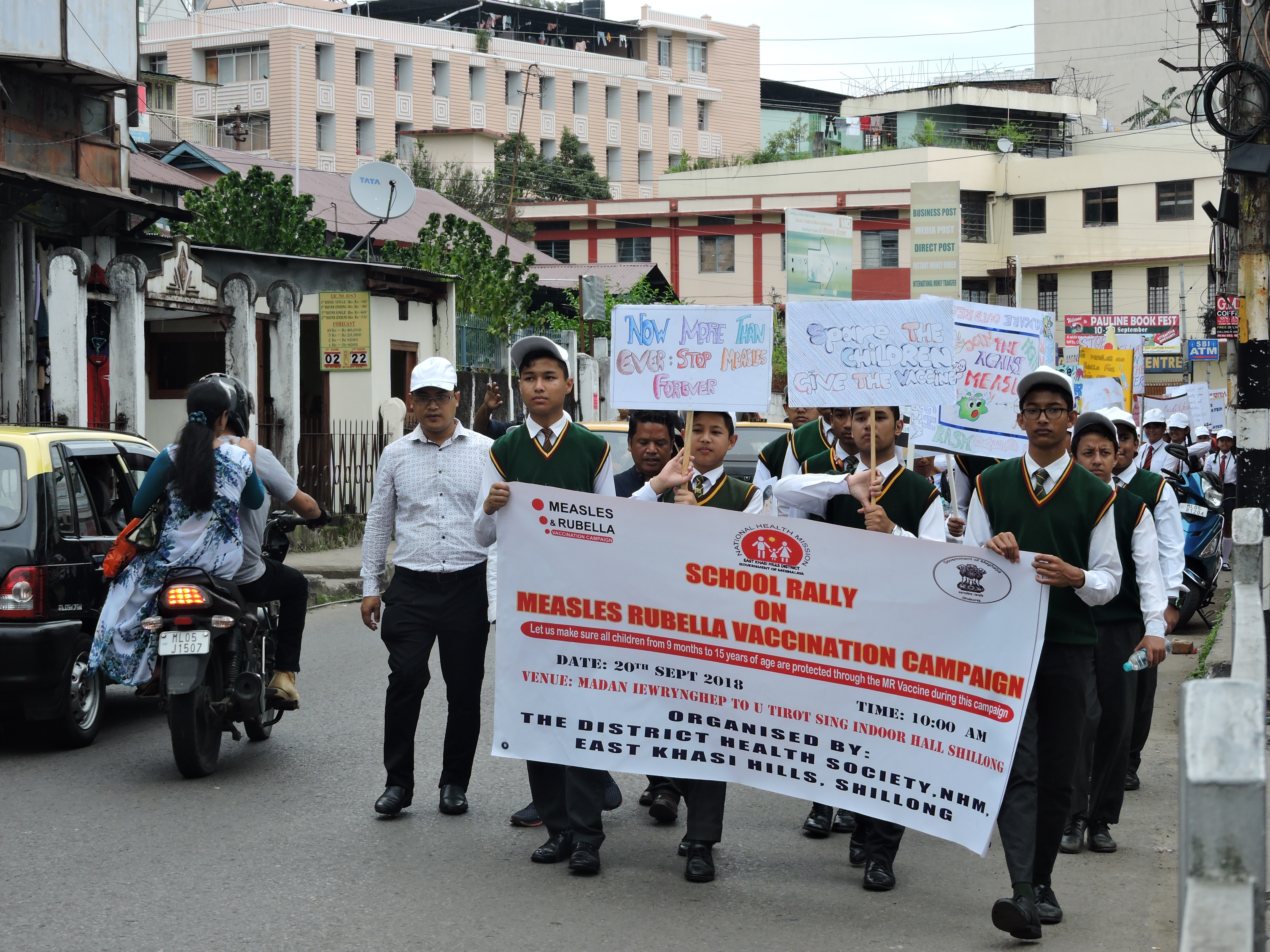 Measles-Rubella Vaccination Campaign is a massive National campaign to eradicate Measles and control of Rubella and Congenital Rubella Syndrome (CRS) by 2020. To achieve this goal, Measles-Rubella (MR) campaign is being held for School children's by the National Health Mission (NHM) Government of Meghalaya targeting all children from 9 months to 15 years of age. Measles is a highly infectious disease and causes a lot of childhood morbidity and mortality among children below 5 years of age. Rubella infection, although mild, can lead to fetal death, spontaneous abortion and a set of serious birth defects know as Congenital Rubella Syndrome (CRS) if an unimmunized woman is infected during early pregnancy, resulting in huge health burden to the family and the society. Both these diseases can be prevented by highly effective and safe Measles-Rubella (MR) vaccine.
DHS (MCH&FW) cum Jt. MD Dr.TS Nongkhlaw Smt.I Majaw, Addl DC in the presence of DIO, Ln.Bns Didan, Lions Club International flagged off the rally in the morning at madan Iewrynghep where it end in U Tirot Sing Indoor Stadium Lower Lachumere via Laitumkhrah, Dhanketi and Barik Point. The department is targeting around 1.26 lakh children with the help from ASHA's and Health Workers in respective places of the State. The schools who took part in the rally include St Edmunds, Pine Mount, Brook sides and Kiddies Corner School Shillong.