MHIS to merge with Ayushman Bharat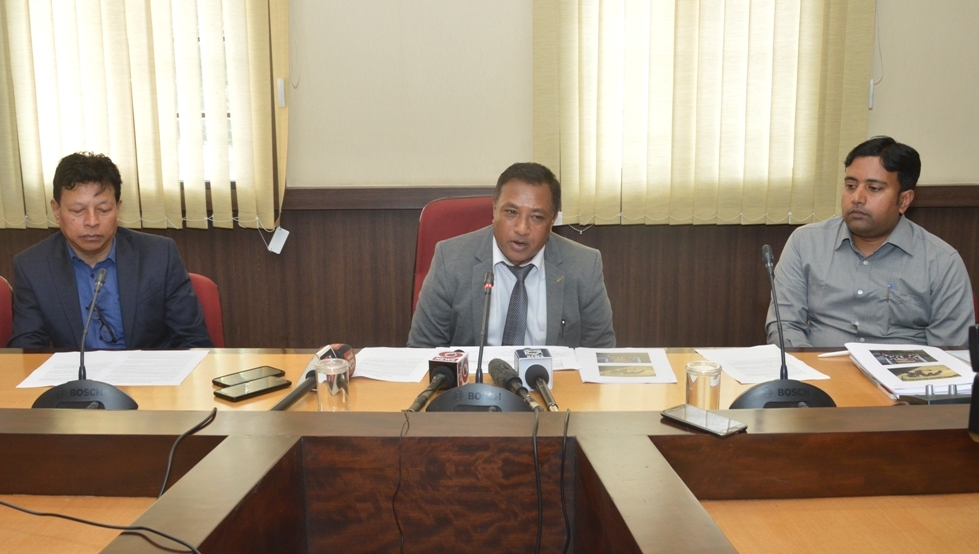 A.L Hek the Health & Family Welfare Minister Government of Meghalaya today officially announced the discontinuity of the Megha Health Insurance Scheme (MHIS). MHIS phase II was stopped from 25th September 2018 but those patients who was hospitalized before the 25th of September will continue to get the benefits Minister A.L Hek said.
The reason for the Government of Meghalaya to stop the MHIS was to concentrate on the existing scheme that is to converge with the Pradhan Mantri Jan Arogya Yojana (PMJAY) or the Ayushman Bhrarat. Ayushman Bharat and MHIS will work in convergence as the Government strives to provide quality service to the people of the State. The Scheme will cover of Rs. 5 lakhs per family. This campaign was carried out by the Health and Education Department which was assisted by Social Welfare Department.
The Minister also talks about the success of Measles Rubella campaign which was launched in the State. The campaign is a onetime activity which aims at reaching out to children from 9 months to 15 years of age. Till date around 1, 88,566 boys and 1, 93,855 girls have been vaccinated across the State. The Minister urged all section of the society to understand the goal of this campaign and come out in getting children vaccinated in order to protect them from many life threatening diseases. The Minister also mentions that the MHIS Phase IV will likely be ready by December 2018.