KHADC to have special session for KSCL Bill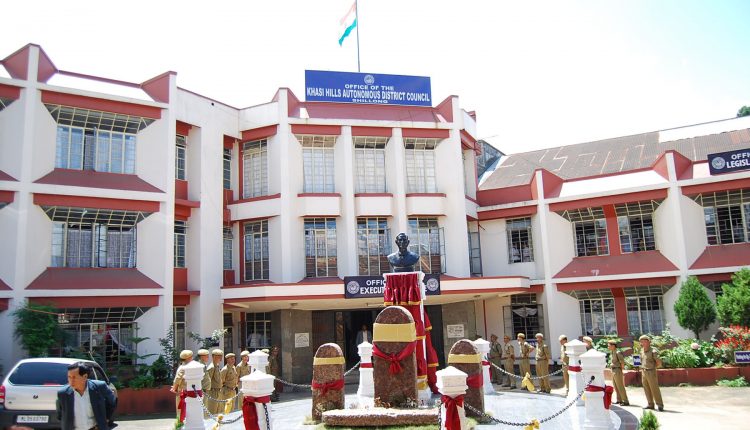 The Khasi Hills Autonomous District Council (KHADC) will soon table the Khasi Social Custom of Lineage (Amendment) Bill in its upcoming special session after the Consultative Committee submitted its recommendations to the Council on Tuesday.
The report and recommendations of the 17-member Consulative Committee on the Lineage Act was handed over by its chairman Manstudy Nongrem to the KHADC Chief Hispreaching Son Shylla. The Consultative Committee was constituted by the KHADC to make recommendations after an in-depth study of the provisions of the KHAD (Khasi Social Custom of Lineage) Act, 1977, after the KHADC had recalled the amendment Bills. The KHADC is likely to convene the Special Session on October 15, for passing the amendment Bill.
Quoting section 10 of the Khasi Social Custom of Lineage Act, 1997, H.S Shylla said that "Such people who are taking their father's surnames will also lose their Khasi status and Schedule Tribe status."
Meanwhile, the Consultative Committee has submitted a seven-point recommendations which are viewed as of great importance as linkages to the draft amendment Bill.
It has recommended that the trading by non-tribal Regulation should be amended in line with the draft Bill to do away with any contradictions that will crop up besides the need to come up with a Clan Bill that will give more teeth to the proposed draft Bill.
Meanwhile the KHADC will also regulate and strengthen the traditional durbar system especially the Dorbar Shnong, to take immediate steps to check the entry of non-tribals and to take up with other district councils so that uniformity in tackling common issues can be achieved.