First Mushroom Festival in Meghalaya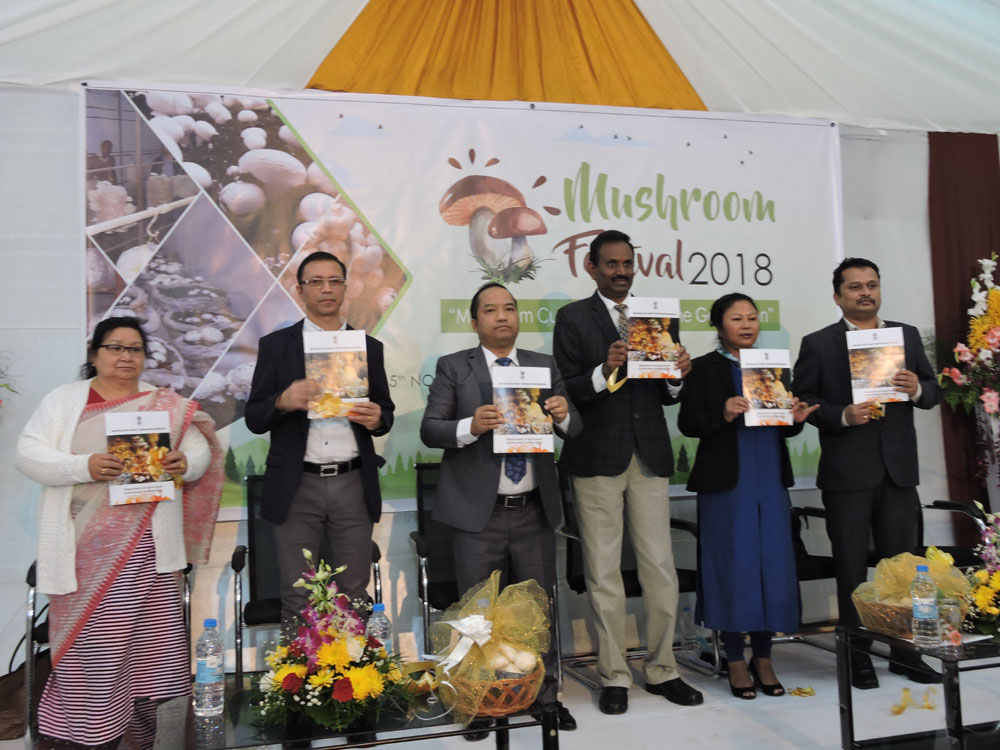 The first ever Mushroom Festival of the State themed 'Mushroom Cultivation for Income Generation' was held at All Saints' Hall in which Minister of Agriculture & Horticulture Banteidor Lyngdoh was the Chief Guest.
Speaking during the programme Banteidor Lyngdoh, said that the Government of Meghalaya with the 'Meghalaya Mushroom Mission' aims to scale up mushroom production in a mission mode to exploit the full potential of the sector and bring about economic prosperity and livelihood security to the mushroom farming community of the State. He added that the Mushroom Mission would expand the cultivation of Mushroom in the State and improve the target to 5000 MT from 27 MT which is the current achievement under the mission.
Additional Chief Secretary and Agriculture Production Commissioner, K. N. Kumar while delivering his welcome speech informed the gathering that about 15 per cent of the geographical area in the State is under cultivation of growing mushrooms. He added that the aim of having the festival is to create awareness about mushroom cultivation as an alternate income generating activity as well as an activity that can be integrated into the farm business to enhance farm income.
During the program the Minister also released the Meghalaya Draft Mushroom Mission. The draft mission document will be available in the website of the Department of Agriculture for the public for a month to give their suggestions and feedback before the Meghalaya Mushroom Mission is launched in December.