Workers Union condemn attack Activists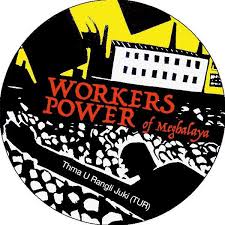 Workers Power of Meghalaya (WPM) a federation of more than 13 Workers Unions of Meghalaya condemns the attack on their friend and comrade Kong Agnes Kharshiing a person who fights for the poor and downtrodden and who fights to protect the environment and livelihood of us workers. The organization urges the government to ensure the culprits are brought to book.
Smti Angelina Hynniewta President WPM in her statement wishes Kong Agnes a speedy recovery so that through her leadership they can struggle for a better Meghalaya, mean while Thma u Rangli Juki (TUR) also condemns the murderous attack on Kong Agnes Kharshiing and Amita sangma of CSWO in East Jaintia hills district by terming this attack as cowardice.
Mantre Passah the Co-ordination of TUR urges the Police Department to speedy up the investigations into this heinous attack and punishes the culprits.