Rescue operation continues for trapped miners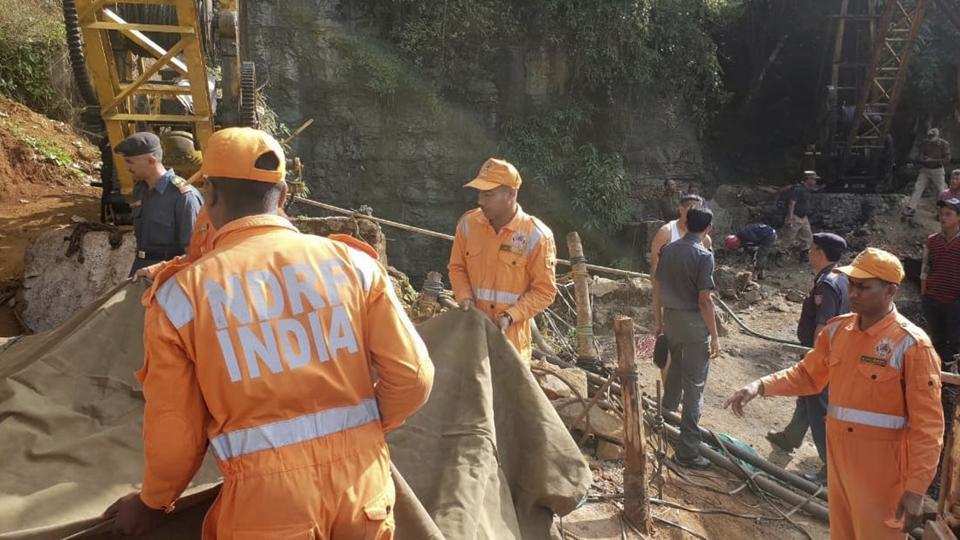 Coal India limited began pumping out water from the old shaft in the Ksan mine where the tragedy occurs. At present laying and fitting of pipes is going on and pumping will start from tomorrow. The CIL survey team also conducted a survey and took the measurement of the water level and reported that the water level does not recede .Coal India Limited also pump the water from 6.00 pm in the evening till today 1.00 pm and 20 hrs pumping the discharge is approximately 2268000 liters. The fire service started pumping at 11.00 am today, while the KSB a German company preparation to install the pump is going on and side by side laying of pipe is carried out. The KSB is expected that their pump will function from tomorrow. Drs. Dewashish Kumar, senior scientist from CSIR–NGRI, Hyderabad today carried on electric tomography survey to see on rock strata and also the loose formation in the service.
The Plenys-Chennai technology comprising Dr. Vineet Kumar and his team at present using the ROV also surveyed the nearby shaft .The Indian Navy divers at present are trying to recover the ROV which got stuck since last night.