Aadhar voluntary not Mandatory- CM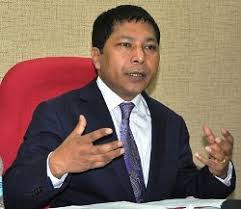 Chief Minister, Dr. Mukul Sangma informed the state Assembly that the use of Aadhaar in the state is not Mandatory but Voluntary, He however insist that the registering of Aadhaar is allowed in the state especially for students who need to appear for the NEET Examination and for their scholarship.
Dr. Sangma said that the Union Ministry of Home Affairs has informed the state Government that the use of Aadhaar was not mandatory, but necessary since Union Ministries insisted that the use of Aadhaar will benefit especially to those who are the beneficiaries for various centrally sponsored schemes.
Due to the Direct Benefit Transfer scheme, having an Aadhar is necessary as the Government of India will directly transfer the benefit and subsidy to the account of the beneficiaries linked with Aadhaar.
Add a comment