Glam Gossip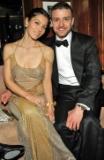 Justin Timberlake and Jessica Biel: Engaged!!
Justin Timberlake and Jessica Biel are engaged! Timberlake, a six-time Grammy winner, popped the question to the New Year's Eve actress last month. The couple is notorious private and rarely even photographed together - it took weeks for news of the proposal to be confirmed.
After a brief three-month split in 2011, Biel made it clear that she wanted to spend her life with Timberlake, who apparently felt the same way.
Congratulations to the happy couple!
Charlie Sheen: No Longer Crazy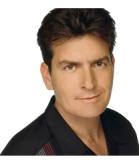 Charlie Sheen has good news for his family members, but troubling news for those of us who dish on celebrity gossip for a living: the actor is no longer insane.
That's what Sheen said at the Television Critics Association winter press session.
"I'm not crazy any more. That was an episode," Sheen joked. "I think I'm a different person than I was yesterday. Everything is a lot more mellow and focused and much more rooted in reality."
"I've been spending a lot of time with the kids, a lot of time with the family and I'm getting back into work mode. I'm a single guy hanging out with my children."