Bollywood New Releases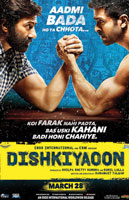 Dishkiyaoon
Born in the upper middle class society, Viki had no mother and his father had no time for him. The cold loneliness of Viki's world left him weak and tainted from within. Absence of love and care pushed Viki to find acceptance in other places. One such place was just a road away from his plush apartment- THE GANGSTER LAND.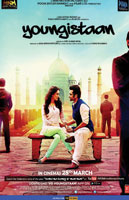 Youngistaan
Youngistaan is essentially a love story set in the backdrop of Indian politics. It is the story of Abhimanyu Kaul and the love of his life, Anwita Chauhan. Abhimanyu Kaul, a young boy living an ordinary life in Japan who finds himself in the political spotlight due to the sudden death of his father, the Prime Minister of India.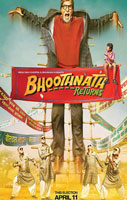 Bhoothnath Returns
Bhoothnath Returns== is a sequel to 2008's Bhoothnath. Its a delightful concoction of humour and fantasy that will entertain in abundance.
2 States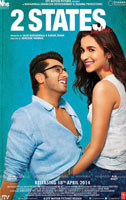 Two States is the story of a Punjabi boy, Krish, and a Tamil girl, Ananya, who meet at IIM Ahmedabad. They fall in love and want to marry, but their parents are opposed to the idea. The story recounts the couple's efforts to carry their parents along, and the eventual success of the efforts.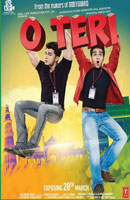 O Teri
This is the story of how the exploits of an amorous buffalo led to the unearthing of the biggest scam this country has ever seen. They say Fortune always favors the brave. Well, then they are obviously talking out of their hat. For it sometimes also accidentally shines on the hugely reticent and plain bumbling lucky.