Letter From The Editor
Is the North East a superficial entity
June 2008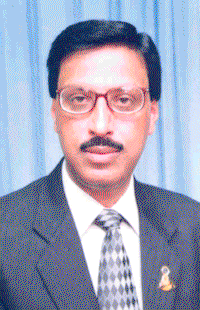 Our cover story this month entitled "North East India – A New Asia" is looking at the ground realities of the North East. Interestingly, the article is written by none other than Mr. Jairam Ramesh, who, apart from being a Union Minister is also a journalist of repute.
The article is quite thought provoking, and is something that needs to be read, discussed and understood. The first point that he raised is that money alone can not end the miseries of the North East. True, money along with the capacity to spend it judiciously and objectively can really help. The second point that he stressed on is that the North East is not a homogenous unit and must be treated as a conglomeration of separate, distinct entities if it is to develop. Thirdly, the opportunity given by geography must be fully utilized and this calls for closer links with South East Asian countries.
Mr. Tarun Gogoi, the Chief Minister of Assam, has successfully completed two years of his second term in office. The balance sheet of his achievements is quite heavy and indeed appreciated. What is really missing is the total elimination of the decades old insurgency problem in the state.
Dr. Bibhu Prasad Routray has given an analysis of the insurgency in the NC Hills of Assam. We hope that this will help in the better understanding of this issue.
The recent meeting of the Chief Minister of Assam Mr. Tarun Gogoi with the Union Minister Mr. Shivraj Patil should be of some help should be of some help to Assam. This is what we expect. Though we are not justifying terrorism, yet it will be appropriate here to mention that terrorism has become a national concern. Over 220 districts in India are influenced by these terrorists' activities, killing the innocent and doing no good to the country.
Perhaps the suggestions made by the Prime Minister Dr. Manmohan Singh for a federal agency to handle certain crimes like terrorism and human trafficking needs to be debated on. Can the country remain silent on this issue? Certainly not!
Contrary to all circumstances, the youths of the region are doing wonders in the national scene which is indeed the silver lining on the horizon of development.
Dr. K. K. Jhunjhunwala

Add a comment