Letter from the Editor
March 2008
Dear Readers,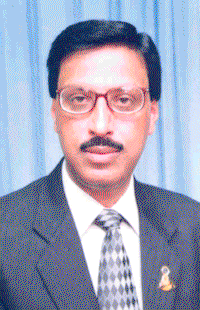 In this issue of Eastern Panorama, we are bringing out a special article on higher education. Higher education in the North East is seriously lacking and this has resulted in the widespread exodus of the students from this region to metros like Delhi, Pune, Mumbai, Bangalore, etc. The estimated number of students leaving the state annually is around 50,000 though an exact number is not available. Of late, the Government of India has realised the need to have higher education facilities upgraded all over the country in general along with the North East Region. In the North East Region, a good number of central universities are coming up in all the states of the region. These universities are going to provide some relief to the youths of our region. We also spoke to Professor Pramod Tandon, the Vice – Chancellor of North Eastern Hill University, Shillong who shared with us his views on higher education along with the initiatives taken by him to make NEHU a world class centre of education.
The 92% turnout of voters in the Tripura polls, another article in this issue, is a very commendable achievement. Mr. Manik Sarkar, the Chief Minister of Tripura who is the very personification of honesty is largely responsible for the success of the election process in Tripura.
We have also given the highlights of Budget 2008. Though the budget allocation for a special initiative to develop the North East has not been increased substantially, we must realize that our state governments have not been able to improve the absorption capabilities of the region. However, we must be optimistic and hope that this will improve in the near future.
Dr. K. K. Jhunjhunwala

Add a comment