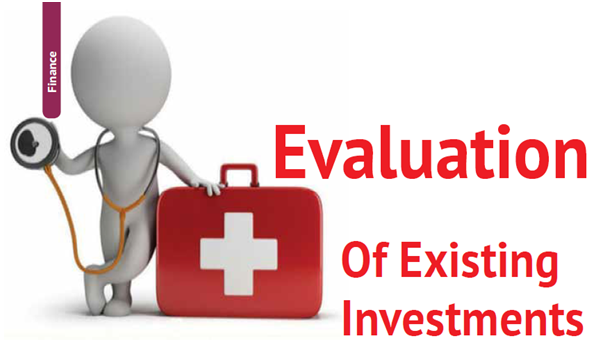 Dil Chahta Hai : Movie 2001
A Dialogue – " Aaj Pooja , kal koi dooja.."
From the above dialogue some lesson in regards to the investment can be learned.
Lesson:
Don't invest in products you don't understand.
Be like Akash Malhotra (Amir Khan) when it comes to investing. He doesn't believe in or understand love and hence, he refuses to be in a serious relationship. Only when he falls in love with Preity Zinta does he make any commitment. Do likewise.
Unless you know, how a Ulip or thematic funds work, don't put your money in them.
Lagaan : " Dugna Lagaan Jabardasti nai hai ?

Bhar sake hai koi ? E Bipda nahi Mukhiya ji, ee hai mauka."
Lesson:
Don't be forced to pay taxes or fees due to ignorance. Be like Bhuvan .
Learn and Act. You too be on the learning. Read up tax deductions, fees etc on banks, insurance charges etc.
Year 2000, Private life insurance got the approval and since then there are total 24 life insurance companies operating,

44 asset management companies who sells mutual fund , 21 private banks , 45 Foreign Private Sector Banks in India which supports Indian Banking system.
There are total 9659 NBFC registered with RBI.
Now if I ask you to think for a while, how many schemes these total companies have to sell and promote for the growth of our economy?
1.
11856 Mutual Fund schemes.
2.
6600 companies/ shares are listed in stock exchanges.
3.
150 plus life Insurance companies' schemes.
4.
100 plus Health Insurance schemes.
5.
500 schemes plus Car/ House / Marine / Loan Protector etc
1000 plus terms and conditions are prescribed while you do transaction on such products and services.
For a layperson it's not possible to understand every pieces of information. Few examples will show lights :
Mr Agarwal age 41, purchased a risk policy ( Insurance policy ) with an objective of Retirement in the year 2005.
He could not continue after the 2nd premium of Rs 100000/- means he deposited Rs 2 lac.
Today he is 55, he lost around 10 lac not 2 lacs .
Because that 2 lac @ 9% interest would be around 10 lac but today he lost everything.
1.
A March 2012 Goldman Sachs report shows that, for 2010-11, the lapsed profits for various companies stood as follows:
ICICI Prudential Life: Rs 730 crore;

Bajaj Allianz: Rs 367 crore;

HDFC Standard Life Insurance Co. Ltd: Rs 223 crore;

Max New York Life: Rs 184 crore.



"Unclaimed- Fixed Deposits, Rs 8000 Cr."
Unclaimed deposits of bank account holders have crossed a record Rs 8,000 Cr, with stricter KYC norms making extraction of funds difficult unless the next of kin of the deceased can establish the legitimacy of their claims.
"2000 Cr. of unclaimed dividend from Rs 25 lakh investors"
Unclaimed dividend is basically the amount not paid because the share transfer did not happened after the demise of the original shareholder. Mismatch in signature, loss of share certificate. The fund is lying with Investor Education and Protection fund Authority.
Lot of people is not aware and bears the losses which may go up in huge amount. So evaluation of one's wealth by an expert is always advisable. Periodic evaluation is mandatory by an independent consultant like Wealth Managers or Investment and Risk expert consultant. It's not advisable to upgrade your education and learning pertaining to Personal Finance.
To read the further articles please get your copy of Eastern Panorama October issue @http://www.magzter.com/IN/Hill-Publications/Eastern-Panorama/News/ or mail to contact @easternpanorama.in