Amarjit Singh Khiyam WORLD CUP 2017 U-17 CAPTAIN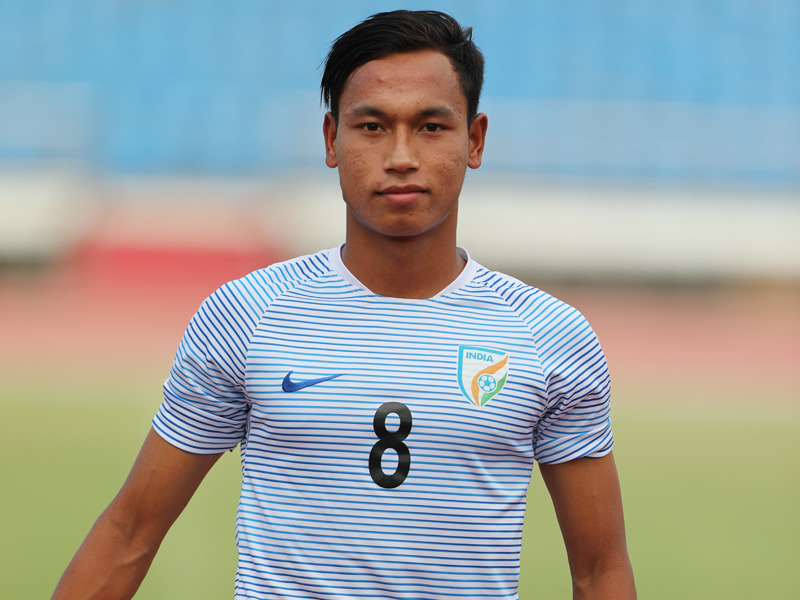 Amarjit Singh Khiyam from Manipur recently was elected as the captain for the U-17 FIFA World Cup. Young Amarjit was chosen as the captain by his teammates through a process of secret ballot that was engineered by the Portuguese coach Luis Norton de Matos. This will be the first FIFA tournament hosted by the country.
His father Chandra Mani Singh Kiyam a small time farmer and a part time carpenter believed that his son can carry the weight of responsibility in this prestigious sporting event. Born and brought up in Manipur Amarjit's introduction to the beautiful game came through his uncle when he introduced him to the Chandigarh Football Academy. When the selectors were hunting for players to represent India at the Under-17 World Cup, Amarjit was invited for trials and he caught the eye of everyone. At first he was slotted with the reserve side and made the first team grade after German coach Nicolai Adam was impressed with his abilities in midfield. Young Amarjit, who has represented India in the age group teams on 29 occasions, is the joint most experienced player at the camp alongside Komal Thatal, the only Indian to score against a Brazilian national team. With this responsibility Amarjit is keen on fulfilling his father's dream of seeing the national jersey for the senior team as well.
From 27 players all 26 players are in favour of Amarjit as the captain. Amarjit has impressed the selectors with his abilities in midfield. He has led the team before and is a natural leader on the field. With the backing of his teammates and his own performances, Amarjit can lead the Indian footballers to unprecedented heights.India named its 21 members under-17 football team FIFA World Cup which include 8 players from Manipur to be head across 6 cities from October 6th 2017. India has been drawn in group "A" alongside USA, Colombia and Ghana.
Donboklang Wanniang