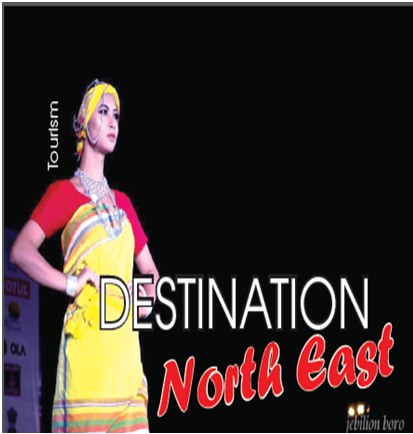 North East Festival has become a national and annual event, organized to promote the rich cultures and heritage of North East India and tourism opportunities. The North East festival was inaugurated by the Hon'ble DoNER Minister Jitendra Singh. North East India consists of eight states: Assam, Meghalaya, Mizoram, Nagaland, Tripura, Sikkim and Arunachal Pradesh. As it has its own tourism potential to attract both the domestic and International tourists round the year, this event has become a golden opportunity to promote the rich culture of its destination.
The North Eastern Festival in the city gets bigger with more food, music and handicrafts. It was a colorful carnival of various dance forms of Northeast folk music and famous rock musicians of the region. The first Edition of North East festival was organized on 8th and 9th November 2013 at IGNCA Delhi for the first time in history, where eight states of North East India Government joined hands to showcase the North Eastern culture and highlight various issues faced by the region.
This year was the fifth Edition of Northeast festival which was held in the year 2017. The event promoted the diverse culture and tradition of the region where over 150 weavers presented their creation along with the 30 food stalls presenting the delicacies of the North East .The event exhibited different forms of dance, exotic handlooms, handicrafts, agro and horticulture traditions, showcasing various tribes of North East, freedom fighters etc. They had also conducted colorful fashion shows and traditional sports for visitors. The festival had various discussion programmes on the issues of North East, B2B session on tourism, buyer seller meet and the emerging discussion topic i.e, the Act East Policy.
Dhrubajyoti Das
To read the further article please get your copy of Eastern Panorama March issue @http://www.magzter.com/IN/Hill-Publications/Eastern-Panorama/News/ or mail to contact @easternpanorama.in