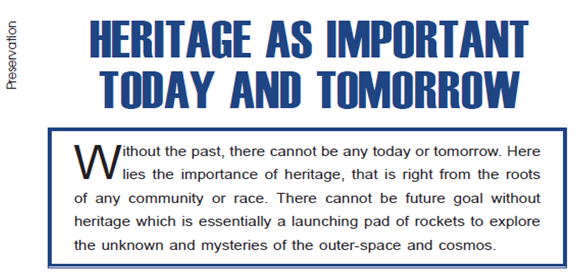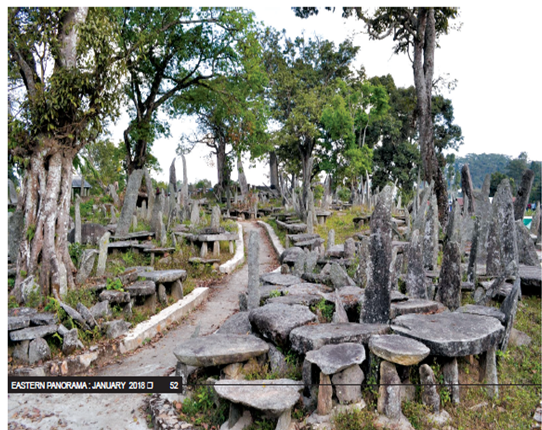 Meghalaya is fortunate to have a number of heritage sites, which call for documentation, preservation and protection. It is in this context that the Indian National Trust for Art and Culture Heritage (INTACH) of the Meghalaya chapter is taking steps to fight against the different forms of encroachments and also vandalism at the different heritage sites. There is the danger that the pristine magnificence of these sites would be lost and damaged beyond repair.
In fact the world heritage project, Toronto Canada is working towards this end, in assembling a complete list of world heritage sites in a multimedia format for the first time. It would bring to life the stories that enrich the importance of these great natural and cultural masterpieces.
Here in the capital Shillong itself there are numerable heritage sites, that unfortunately are being neglected and also destroyed. Ward's lake for instance in the heart of Shillong is a living heritage site, as it continues to attract tourists and visitors. It cannot be brushed aside as a mere lake, its water is alive with different species of fishes along with facilities of boating.The golf club and golf course is also certainly something that Shillong can be proud of.
Then there are water-falls within the city limits like them Caroline falls, where the waters flow into the adjacent swimming pool, providing recreation. It is here that on every New Year's Eve, those who dare, jump into the cold icy water for a midnight swim. Some of the bungalows in the city also deserve to be classed as heritage sites. The Raj Bhavan for instance deserve to be preserved as it has important administrative links since prior to the independence period. It is however unfortunate that the State Legislative Assembly was destroyed in the fire in 2001. The massive gothic style building could have been a unique heritage site of the state capital. A very important heritage and historical heritage site is the Jeet Bhumi at Brookside, where poet Laureate Rabindranath Tagore stayed during his visit to Shillong in 1924.Mention can also be made of the U Lum Sohpetbneng Peak Heritage gateway, twelve kilometres from capital Shillong. This art work reflects the masonry intricacy of the structure, which stands proud as a major land mark, awe-inspiring and impressive, a model of creative achievement. The columns of sand stone blocks-meticulously chipped and chiseled, a feat of intelligence and enduring hard work, rise to support the inverted boat-shaped roof, an antique architectural style, beneath which stands out the symbol of the cock or rooster in all its regalia.
Sumer Sing Sawian
To read the further article please get your copy of Eastern Panorama March issue @http://www.magzter.com/IN/Hill-Publications/Eastern-Panorama/News/ or mail to contact @easternpanorama.in