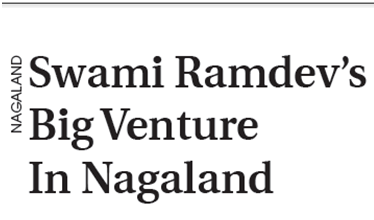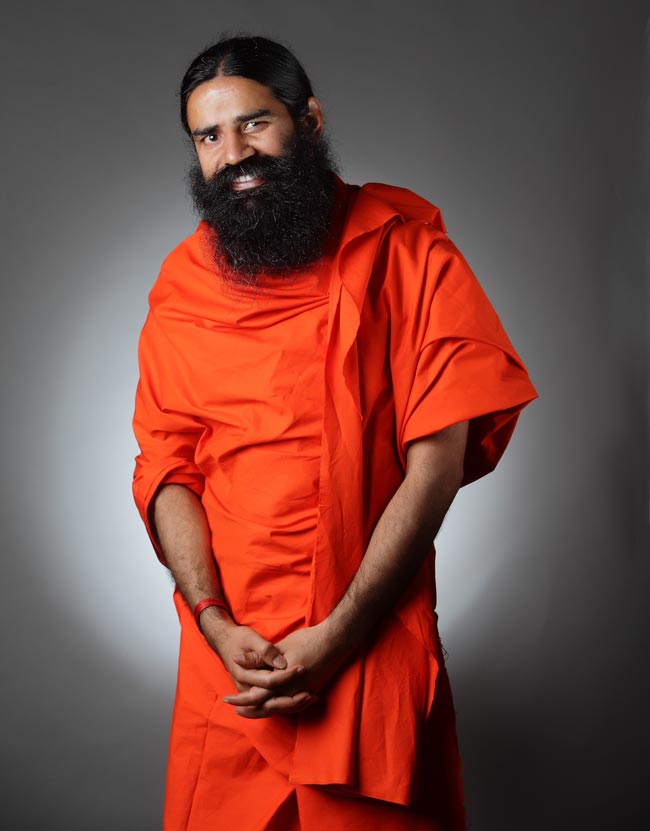 Patanjali is coming up with as many as five institutes where Yoga guru Baba Ramdev will invest in Nagaland in a big way. The projects include a Para-Medical and Nursing College, Management College, National Institute of Fashion Technology, Ayurvedic College and Engineering College. Of the five projects announced, except for the Engineering College, which is located at Nuiland in Dimapur district, the rest of the projects are in Punglwa, which is the Chief Minister's home district Peren.
"Baba Ramdev" the Yog Guru has established the Patanjali Ayurved Limited in 2006 along with Acharya Balkrishna with the objective of establishing science of Ayurveda in accordance and coordination with the latest technology and ancient wisdom. Manufacturing units and headquarters are located in the industrial area of Haridwar while the registered office is located at Delhi. Patanjali Ayurved produces products in the categories of personal care and food also manufacturing division has over 300 medicines for treating a range of ailments and body conditions from common cold to chronic paralysis. Patanjali had also announced to enter the textile manufacturing centre. The company is reported to manufacture not only traditional clothes such as Kurta Payjama but also popular western clothes such as jeans.
Chief Minister of Nagaland TR Zeliang, expressed his exhilaration in the laying of the foundation stones and conveyed his gratitude to Acharya Balkrishna and Ramdev for their interest in these projects. He said the decision to start five professional colleges by Patanjali Yogpeeth would go a long way in bringing quality education to Nagaland and help local youth acquire skills that would enable them to find sustainable livelihoods. He said that these five institutions will become centres of excellence.
He added "The institution of Patanjali has become a household name in just about 12 years because its products have gained popularity across the country and beyond. Nagaland has a population with 60% below the age of 25, who are hard-working and have the ability to dream. This initiative of the Government of Nagaland wherein government will provide land and the Patanjali will invest in the project has the potentially being a model public-private-partnership and centres of excellence not only in Nagaland but in the entire Northeast.
Rashmi Mizar
To read the further article please get your copy of Eastern Panorama March issue @http://www.magzter.com/IN/Hill-Publications/Eastern-Panorama/News/ or mail to contact @easternpanorama.in