Dr Sanat Kumar Saha once came across this quote and it had left a deep & profound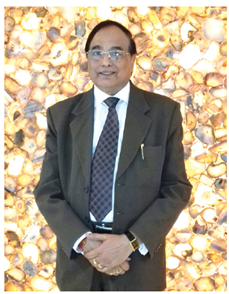 impact on him. However, he claims that as his life evolves, he feels 'judgment' itself is unnecessary. As he retrospect, he gets a better understanding about himself and others by looking back and believing that his most defining moments of struggles were experienced by keeping himself open towards new experiences. At the age of about 65 and serving currently as the Honorary Member (Eminent Scientist), West Bengal State Council of Higher Education, Department of Higher Education, Government of West Bengal, he certainly has a lot of experience in his repository.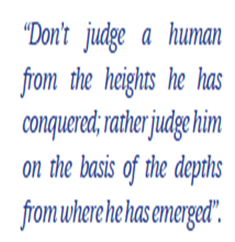 Born in Dhubri, Assam, son of notable philanthropist, Ward Commissioner of Dhubri Municipal Board (for 5 terms over a span of 25 years) and owner of a famous Umbrella factory, late Tara Pada Saha, he was raised by his parents in a joint family of 20 members. Learning to coexist in a healthy, respectful family, well nurtured manner came naturally as a result. These virtues formed the foundation of his growing years and later his career as well. His schooling began in Sishu Pathsala Higher Secondary School from1962. Later he did his graduation in Science and passed with Distinction from Dhubri Bhola Nath College and eventually, left home for higher studies in 1973. He pursued his Higher Studies in Allahabad Agricultural Institute, University of Allahabad and passed with flying colour in M Sc (Agriculture Bio Chemistry). He secured First Class, Second position and did PhD in Soil Science (Natural Resource Management) from Allahabad University in1980. He also did post doctoral research in Soil Science with Fellowship from Council of Scientific and Industrial Research (CSIR) in 1982 and joined as a Scientist of CSIR, Government of India with deputation at a Fertilizer Company of Government of India Enterprise known as PPCL.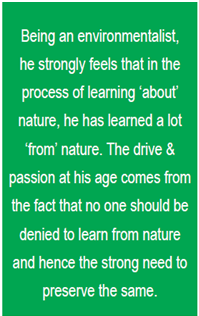 He has published 37 research papers in various National & International Journals of repute. In 1998 he made a significant shift in his professional career by joining GAIL (India) Limited, a Maharatna Company of Government of India for supply, distribution and promotion of Natural Gas as a source of Green Energy with emphasis on Environmental Protection & Conservation. He retired in 2013 as a General Manager and Zonal Head at Kolkata. He was conferred "GAIL HERO" for his outstanding contribution to the company, which he considers as the happiest day in his life. He is an Honorary Fellow of various Professional Bodies & Institutions ie FISAC, FICS, IEES etc.
Bijoy Kumar Sharma
To read the further article please get your copy of Eastern Panorama March issue @http://www.magzter.com/IN/Hill-Publications/Eastern-Panorama/News/ or mail to contact @easternpanorama.in