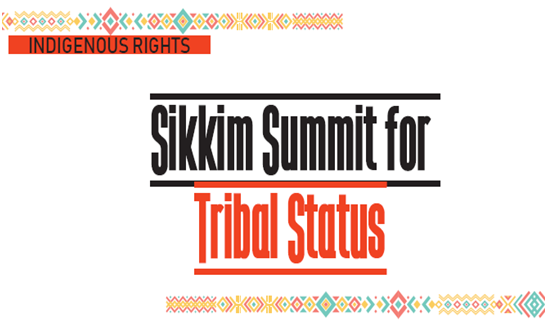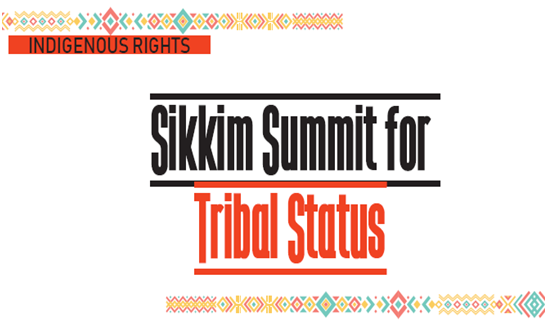 Sikkim Summit for Tribal Status 2018 was held at Gangtok on May 2018. The summit was organized by Eleven Indigenous Ethnic Communities of Sikkim (EIECOS) in collaboration with Sikkim Commission for Backward Classes and Social Welfare Department, Government of Sikkim. At this summit, Chief Minister Pawan Chamling emphasized on tribal status restored for Sikkim Nepali communities.
Chief Minister Stated that the 'historical injustice was done to Sikkimese Nepali community. which he wants to restore for 11 left out Nepali communities of Sikkim. The matter which he had placed before all leaders in the nation including Prime Minister Narendra Modiji in his visit to Sikkim in 2016 as well.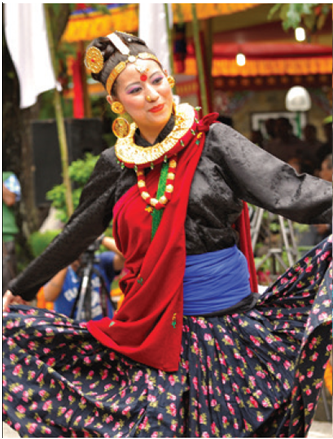 Chief Minister highlighted the fact that under the rule of the Chogyals, all three ethnic communities of the State-Bhutias, Lepchas, and Nepalis were granted equal socio-economic status. Under the Sikkim Subject Regulation Act of 1961, all Sikkimese people from the three ethnic communities were recognized as Sikkim subjects. After the merger, all Sikkim subjects then became Indian citizens. However, in 1978 Nepali communities were unfortunately left out when Scheduled Tribe recognition was granted. After so many years, the fight is still on for justice demanding the inclusion of the left-out communities in the list.
Chamling quoted "A historical injustice has been done to the Nepali communities of Sikkim and justice must be given to 11 left out communities, tribal status is a constitutional right of 11 left out communities. Past several years we are seeking that the 11 left-out communities should recognize as STs and if it's not possible then at least give us sectoral tribal statuses like those given to people in Ladakh and certain remote parts of the country. We are simply seeking justice for us so that we can live with equal rights and respect with rest of our countrymen".
Chief Minister stated that Sikkim made unparallel contributions for integrity and security of the country. Governor of Sikkim, Sriniwas Patil who attended valedictory function of Summit said, "Over the years, I have personally observed that excluded communities which though forms the majority in Sikkim's demography, have a distinct identity as opposed to communicating from mainland Indian. The sociocultural dynamics and economic marginalization serve as the basis of recognition for any community as a special category under the constitution of India. This is what, Dr. Bhim Rao Ambedkar, the principal architect of our constitution, advocated throughout his life. Therefore, it is justified that all communities within the territory of Sikkim by virtue of their distinct identity and profile, should get their due and get recognized as scheduled tribes. Sikkim got merged with Indian Union along with its citizens, who were all 'subjects' of the erstwhile King, broadly classified under three ethnic communities of Sikkim, should have equal protection and recognition under the constitution".
Sandeep Kr. Rai
To read the further article please get your copy of Eastern Panorama March issue @http://www.magzter.com/IN/Hill-Publications/Eastern-Panorama/News/ or mail to contact @easternpanorama.in