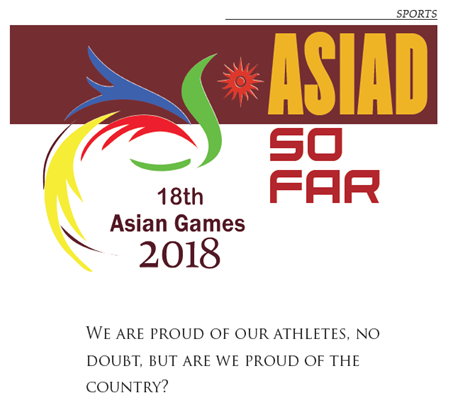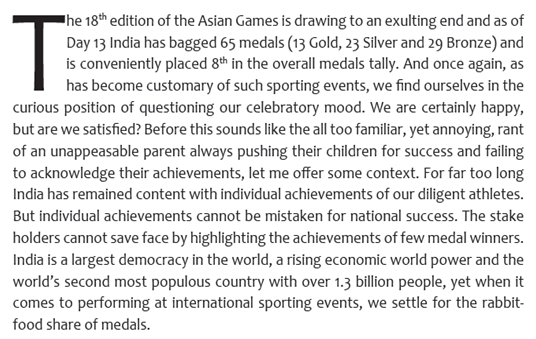 India and China have often been touted, by the international media, as the world's next superpowers. Therefore, one cannot help but compare India's performance with its neighbor and counterpart, which stands resolutely at the top of the chart with 263 medals (118 Gold, 85 Silver and 60 Bronze).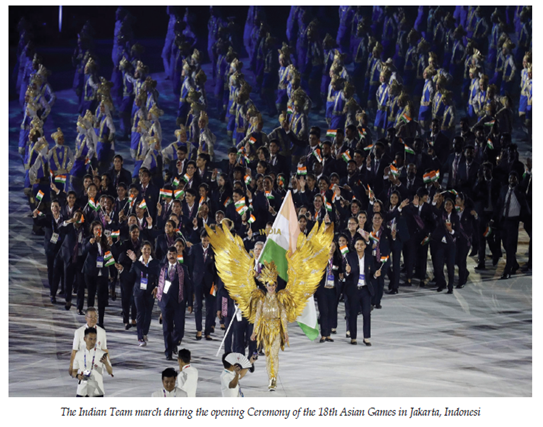 The sheer difference in the number of medals demonstrates the dominion of China over India when it comes to performance in sporting events. Even in the 2014 Asian Games, China finished on top with 342 medals (151 Gold, 108 Silver and 83 Bronze) while India finished 8th with a total of 57 medals (11 Gold, 10 Silver and 36 Bronze). China has been leading this multi-sport event since 1982. This begs the question- what is India doing wrong?
In 2016, following the Rio Olympics, where India was ranked 67th with just one silver medal and one bronze, Chinese state media began postulating the causes for such poor performance of India in the world sporting events. They listed lack of infrastructure, poor health, poverty, dismal participation of girls in sports and boys being pushed into becoming doctors and engineers, lack of information about such sporting events in rural India, India's obsession with cricket among others. Now any proud Indian would furiously balk at such baseless suggestions yet when the rage subsides and reason begins to surface one would have to acknowledge the truth, albeit just a little, in such statements.
There is no denying the fact that the face of sports in India is changing. Parents are now becoming more open to the idea of having sports as a career for their children. It is true that cricket has been the crowning glory of India for generations but that is steadily changing too. Youngsters are not just opting for more diverse sports disciplines but also winning accolades worldwide as demonstrated by the likes of Neeraj Chopra (javelin), Dushyant Chauhan (rowing), Fouaad Mirza (equestrian), Swapna Barman (heptathlon) and many others. There is large investment and commercial interest in sports other than cricket with professional sports leagues such as the Premier Hockey League, Indian Super League and the Pro Kabaddi League. Which is why it was disheartening to see the Indian teams lose their opportunity to win the hockey and kabbadi gold at the Asiad this year. However, it can also not be denied that state of sports and sportspersons in the country is far from satisfactory and that there is much that needs to change.
Rajiv Laloo
To read the further article please get your copy of Eastern Panorama March issue @http://www.magzter.com/IN/Hill-Publications/Eastern-Panorama/News/ or mail to contact @easternpanorama.in