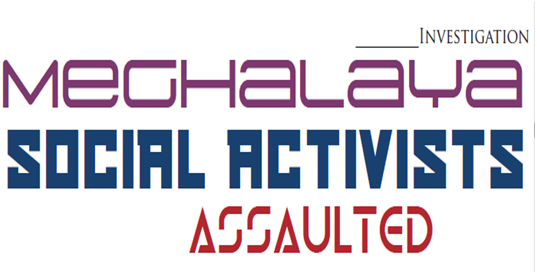 There is no denial that Human Rights defenders who challenge big corporations are being killed, assaulted, harassed and suppressed in growing numbers every year. North East India, in particular, is the most volatile region where human rights violations have taken a serious proportion. One such example can be exempted from the recent attack on two women activists, the incident, which shook the humanity and the entire Northeast. It can be compared to the heinous crime of mob lynching, attacked by approx or more than 40 people against the activists, who were on the mission to burst the racket of coal mafia encircling the entire Jaintia Hills in Meghalaya.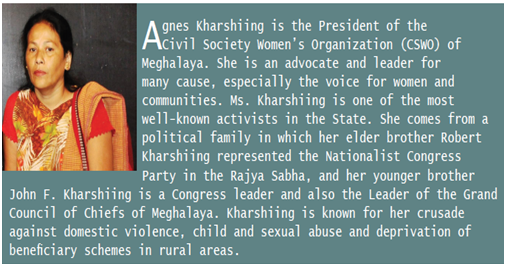 The horrific affair followed when Ms. Kharshiing and Ms. Sangma were on a surveillance trip to East Jaintia Hills taking photographs of several trucks loading coal illegally in Tuber Shohshrieh area in Meghalaya when a woman stopped their vehicle near a wooded patch on 8th November 2018. About 40 people swooped down from nowhere and began raining blows on them with blunt weapons. The two activists were dragged into the woods, but Ms. Sangma managed to crawl out and call for help. The police found Ms. Kharshiing unconscious and shifted them to a super-specialty hospital in capital Shillong with serious injuries in her head and body. "A suo moto case" was taken up by police since the victims are not in a position to file an FIR as they are in a serious condition.
Several authorities and citizens since then have forward with demand of serious investigation on this issue. So far, the State Police have arrested six people including five men and a woman in connection with the attempted murder of Meghalaya activist Agnes Kharshiing and Amita Sangma. Those arrested are identified as Showmewell B Kyndait, Elphon Dkhar, Meklison Siangshai, Charming Siangshai and Hamlen Rymbai. The Meghalaya police have also arrested a woman identified as Skhemlang Dkhar from Mooralong area in Jowai. Earlier a woman was also detained but was released after questioning due to lack of evidence.
Agnes Kharshiing is the President of the Civil Society Women's Organization (CSWO) of Meghalaya. She is an advocate and leader especially the voice for women's and communities. Ms. Kharshiing is one of the most well-known activists in the State. She comes from a political family in which her elder brother Robert Kharshiing represented the Nationalist Congress Party in the Rajya Sabha, and her younger brother John F. Kharshiing is a Congress leader and also the Leader of the Grand Council of Chiefs of Meghalaya. Kharshiing is known for her crusade against domestic violence, child and sexual abuse and deprivation of beneficiary schemes in rural areas.
Apart from fighting for the rights of women and marginalized people, Anges Kharshiing has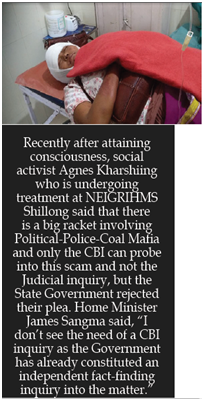 been following these cases of illegal mining and exporting of coal for the last four years. Meghalaya has a coal reserve of 640 million tonnes, most of which is mined indiscriminately by private and community landowners. Rat-hole mining in Meghalaya has been a traditional practice since the early 1980s. It was on 17th April 2014 that National Green Tribunal (NGT) had put a ban to this unique practice in the State when All Dimasa Students' Union (ADSU) and the Dima Hasao District Committee (DHDC) alleged that coal mining in Jaintia Hills of Meghalaya has turned the water of the Kopil River acidic and toxic. The impact of the indiscriminate mining was severe on the area's ecology in which large tracts of land were rendered uncultivable. Subsequently, the petition was clubbed with another plea filed by the Shillong-based NGO 'Impulse Network' against the employment of child labour in the mines. The surveyed conducted by 'Impulse' found out that miners employed children to crawl into rat-holes for extracting coal. After several study the NGT took a final call to ban coal mining and order sealing of coal pits but allowed transport of 3.4 million tonnes of extracted coal.
Rashmi Mizar
To read the further article please get your copy of Eastern Panorama December issue @http://www.magzter.com/IN/Hill-Publications/Eastern-Panorama/News/ or mail to contact @easternpanorama.in