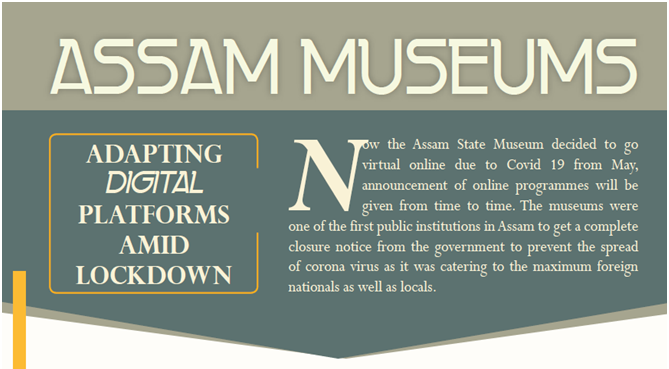 Now the Assam State Museum decided to go virtual online due to Covid 19 from May, announcement of online programmes will be given from time to time. The museums were one of the first public institutions in Assam to get a complete closure notice from the government to prevent the spread of corona virus as it was catering to the maximum foreign nationals as well as locals.
Since its lockdown clamped, the curatorial staffs of the Directorate of Museums headed by Director of Assam State Museum, Y.S.Wunglengton formulated a programme schedule to bring all the museums of Assam closer to the audience through the virtual platforms available in the internet.
A series of video talks, presentations, and interactive sessions have already been designed by the museum professionals for the benefit of the audience of all categories which would be available in the Facebook page of Assam State Museum.
Initially, it is likely to expand in all other social media platforms. The already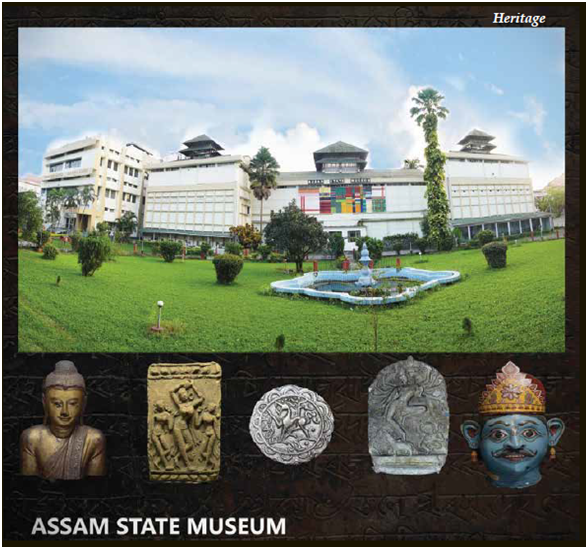 published first video by Y.S.Wunglengton gives a glimpse of the Assam State Museum describing vividly the masterpieces housed in the museum.
An official source in the Assam State Museum informed that the topics such as "Costumes of Ahom Royalty", "Sericulture Tradition of Assam" , "Terracotta Playthings: Tradition, Continuity and Change", "An Introduction to the Ambari Archaeological Site and its recovered masterpieces", "Importance of Conservation in Museums" and many other topics would be delivered by Project Curator, Namrata Sharma, Jorhat District Museum Officer, Abantika Parashar, Dhubri District Museum Officer, Mrinmoy Das, Assistant Curator, Nripen Roy, and Conservation In-Charge, Ashok Das in the coming days.
Talking to Eastern Panorama, Director of Assam State Museum, Y.S.Wunglengton informed that the upcoming presentations would be advertised regularly in the Facebook page of Assam State Museum.
Apart from deliberation and lectures on the varied subjects and objects, a live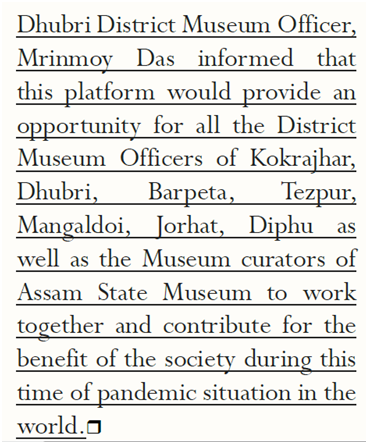 question and answer session would also be conducted on alternate days, for two weeks by the end of May, where students and general public can directly ask questions related to museums and its collections, Wunglengton further informed.
Wunglengton said, "The entire programme is planned to utilise the digital platform available and make the museum objects accessible to the general public virtually. This would help the students, young scholars, general public to learn and stay connected with the material heritage of Assam".
Dhubri District Museum Officer, Mrinmoy Das informed that this platform would provide an opportunity for all the District Museum Officers of Kokrajhar, Dhubri, Barpeta, Tezpur, Mangaldoi, Jorhat, Diphu as well as the Museum curators of Assam State Museum to work together and contribute for the benefit of the society during this time of pandemic situation in the world.
Bijoy Kr Sharma
To read the further articles please get your copy of Eastern Panorama May issue @http://www.magzter.com/IN/Hill-Publications/Eastern-Panorama/News/ or mail to contact @easternpanorama.in