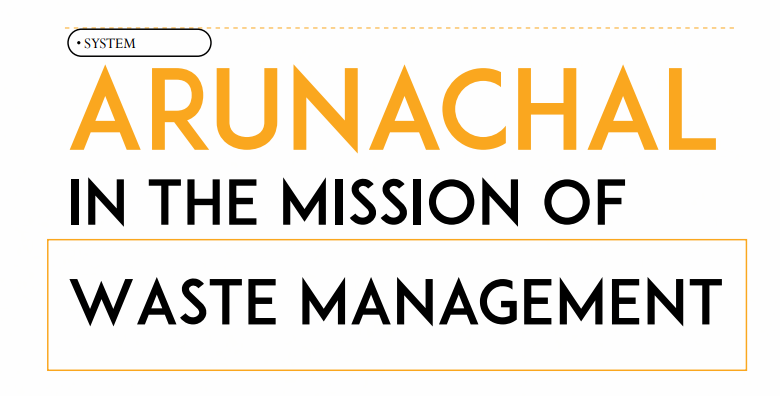 The Itanagar Bench of the Gauhati High Court had in May directed the IMC to impose fines on those who throw garbage on roads and create or aggravate solid waste pollution in the city under the Solid Waste Management Rules, 2016. Following the orders of the High Court, the Itanagar Municipal Corporation (IMC) announced that it will now start imposing fines on those who litter in public places.
Announcing the development, IMC Mayor Tame Phassang said the corporation adopted the bye-laws on solid waste management as directed by the High Court during its 10th business meeting. With the adoption of the bye-laws, the IMC will now start imposing fines on those people who litter in public places or any other public institutions. Fines will also be imposed on those who spit in public places and urinate in non-designated locations. Those who are caught throwing garbage like bottles or plastic wrappers from their cars will also be penalised.
Arunachal Pradesh Government has released an amount of Rs 15 crore for the procurement of sanitation vehicles and for hiring additional manpower for Itanagar Municipal Corporation (IMC) and Pasighat Municipal Council (PMC), as per the Town Planning, Urban Development and Housing Minister Kamlung Mossang. Out of the amount, as many as 30 vehicles including dumper trucks, tractors, JCB loaders and refuse compactors were procured for IMC and PMC, the minister said after flagging off 17 numbers of dumpers for District Urban Development Agencies (DUDAs) of Yachuli, Sangram, Chayangtajo, Kaying, Bordumsa, Kanubari, Halyuliang, Tato, Lemmi, Rupa, Kalaktang, Ruksin, Mechuka, Kharsang, Namsai, Miao and Raga, for effective solid waste management in the newly notified urban centres.
Order has also been placed for procurement of one truck mounted with sweeping machine for sweeping the main roads under IMC from the allocated fund. He said another amount of Rs 22 crore was released to the department during the current fiscal for solid waste management for 45 notified towns. The fund released also included establishment for material recovery facility (MRF). The minister added that the annual allocation for sanitation activity under IMC and PMC has been hiked to Rs eight crore.
Mossang added that the state has a total of 47 notified urban centres including IMC and PMC which housed 26.34 per cent of the total population living in 89,571 households. Of the total 47 notified towns, Itanagar Capital Region falls under Class-I town, five under Class-III and the rest under Class-IV category of towns as per census guidelines. There was no class-II category town in the state.
To read the further articles please get your copy of Eastern Panorama July issue @http://www.magzter.com/IN/Hill-Publications/Eastern-Panorama/News/ or mail to contact @easternpanorama.in