The Accidental Prime Minister?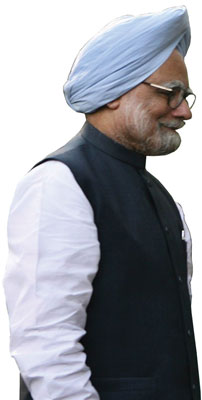 Manmohan Singh Set to Retire on a Slump

The magazine Eastern Panorama had in 2011 called the Anna Hazare - led Movement - the Indian Spring of People's Power. This writer had also said that the 'first draft' for the obituary of the Manmohan Singh Government was written when the key Congress ministers P Chidambaram and Kapil Sibal mishandled the entire Anna movement.
Now talking politically, if the Anna Movement was built up to the mandate of 2014, the non - performance of the Manmohan Singh Government was the actual build up to the Anna Movement. These non - performance elements associated with the Manmohan Singh regime and more so with the man himself did not commence only post - 2009 that is under UPA - 2. Even during UPA - I the people were slowly getting disillusioned. The disaffection or dissatisfaction towards the Manmohan Singh Government stems from the Congress - led dispensation's inability to deliver on a number of promises – especially unemployment. The flagship scheme MG-NREGA only gave a semblance of jobs and actually no job or job assets were created. There were failures in other fronts as well including national security and foreign policy and worst of all what the common people faced was 'constant rise in prices'
Enigma about the man, his fate
His detractors have called him the 'weakest prime minister' India has ever had. There's has been joke that after Sanjaya Baru's book hit the stands, Sonia Gandhi is asking him, "now Dr. Singh please open your mouth" and he murmured, "Ab ki Baar Modi Sarkar".
Dr. Singh's former Guru, I G Patel had called Dr. Manmohan Singh, an 'overestimated economist and an underestimated politician'. Former friends like Yashwant Sinha, who had appointed Dr. Singh in 1990 as 'economic advisor', perhaps only lament bringing him close to the then Prime Minister Chandra Shekhar. Others say, as a true bureaucrat, Manmohan Singh knew the art of survival but the exit story offers a different tale altogether.
But Dr. Singh's fortune graph could envy the best of men! And women too!
Till the age of 12, the father of Indian liberalized economy had no electricity, no school, no hospital in his native village Gah now in Pakistan.
Within the next 10 years, he was studying in Cambridge. At a later stage, he hobnobbed with the Indira Gandhi regime and also served under the then Finance Minister Pranab Mukherjee. By 2009, it was Mukherjee who was again the Finance Minister but Dr. Manmohan Singh was the Prime Minister of India. Dr. Singh's admirers say that in 2009, it was his image that helped Congress muster as many as 205 members of Parliament in the Lok Sabha.
But he did not get that due credit, insists many including Baru. Instead, the former media advisor says that while Rahul was given all the credit, had Congress lost in 2009, all the blame would have gone to Dr. Singh. That's the Congress way of looking at things.
Prior to this in 2007, Dr. Singh, according to Baru, felt let down by Sonia Gandhi when she almost sabotaged the Prime Minister's nuclear deal with the United States.
In 2006, when everyone questioned how many marks on the scale of 10 should go to Manmohan Singh, his reply was candid: "........ but I have never been satisfied with 60 per cent". Today, in circa 2014, less than a month, his exit from the PMO is certain, Dr. Singh would only lament that his score sheet will be perhaps even less than 30.
"The media portrays Singh as a prime minister in bondage to the Congress president and is too weak to act against corrupt colleagues. His critics forget that all Prime Ministers have limits on their power," says veteran India watcher and former BBC correspondent Mark Tully and perhaps summing up well that perhaps history will judge Dr. Singh as a 'rare commodity' - an honest, unfashionably modest politician who was "let down" by his own party and his own ministerial colleagues.
Added to this, of course, was corruption which was the supposed worst achievement of the Prime Minister Manmohan Singh Government. "His (Manmohan Singh's) countrymen longed for a leader who can marry the country's vast potential with a bold vision, and make that vision a reality. What they instead got was a caretaker," acidly wrote 'The Newsweek' magazine.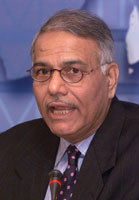 Yashwant Sinha was asked whether he regrets that it was only under the Chandrashekhar Government when Sinha was Finance Minister, Manmohan Singh was brought close to North Block as 'economic adviser to the Prime Minister'; Sinha's reply was candid: "You must use the instruments which are at your disposal and any skillful Prime Minister will use the instrument in the manner in which the instrument should be used, Manmohan Singh as the adviser to Prime Minister was not allowed to do any damage to the economy .... even Mr. Narasimha Rao did not allow him to do much damage … it is Sonia Gandhi who hammed him on all sides to all the political decisions ... left nothing for Dr. Manmohan Singh and forced him to make all his mistakes"
On this score the oft - repeated remarks from L K Advani, which unfortunately and incidentally did not help the BJP patriarch in 2009, that Manmohan Singh has been the 'weakest' Prime Minister is not without reason. Even western writers like Jeremy Kahn wrote that Dr. Singh has often "seemed meek and indecisive". In the process, Manmohan Singh – the economist and the Finance Minister of 1991 – always played second fiddle to Congress president Sonia Gandhi.
In this gamut, while Sonia had plans for the 'revival' of Congress to hand over a 'strong' party to her son and heir Rahul; the governance was reduced to sheer populism. The plans for social - welfare schemes and freebies like the Food Security Act left governance in tatters and the Government spending automatically outpaced revenues leading to fiscal deficit.
Thus, the last 10 years have also been the unmaking of Dr. Manmohan Singh. "Unfortunately, the negativity of 10years has been so blunt and explicit that apparently both Dr. Singh and his countrymen have forgotten 1991 when Manmohan Singh sailed the Indian economy out of doldrums and placed it on the roadmap to growth and prosperity," says journalist Vidyarthi Kumar.
Now these stories, allegations and predicament have been endorsed by onetime Manmohan Singh's Man Friday, Sanjaya Baru.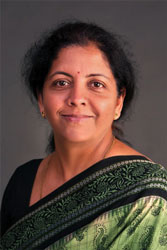 "Sonia Gandhi received the files much before the Prime Minister saw them and she approved ... these raise important questions whether she was the defacto Prime Minister. These raise questions on how UPA undermined the institutions in the country and made a mockery of the Constitution. BJP demands Sonia Gandhi should come out clean on this matter ... after all we are told there was a sacrifice (by Sonia) and indeed if she was running the Government, now it is time to answer," says BJP spokesperson Nirmala Sitharaman.


"Manmohan Singh has weakened the office of the Prime Minister and he brought down the dignity of the office," says Baru, former Media Advisor to the Prime Minister and also a friend of Dr. Singh's family. Baru has lately penned a book 'The Accidental Prime Minister: The Making and Unmaking of Manmohan Singh' which is the talk of the town as it reveals many facets of the functioning of Dr. Singh as the Prime Minister. Critically important, Baru also says, "I don't only blame the Gandhis (that is Sonia and Rahul)" for demeaning the office of the Prime Minister.
In the book again, Baru throws light of various aspects of how the Prime Minister was sidelined and also overruled by the Sonia - Rahul duo. He also dwells at length on the likes of Arjun Singh and Pranab Mukherjee who considered themselves 'seniors' to Manmohan Singh and the Prime Minister himself did not have full control of his cabinet. "Pranab Mukherjee, now President of India, was never so transparent either in expressing his disagreement or support. After returning from an important visit to Washington DC, Pranab chose not to brief the Prime Minister for three days. He had gone to see Sonia Gandhi but had not sought an appointment with Dr. Singh," writes Baru in the book.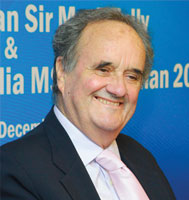 "How will history see Manmohan Singh? Perhaps as that rare commodity, an honest, unfashionably modest politician who was let down by his own party leadership and his own ministerial colleagues, but soldiered on in spite of the humiliations he faced. To me that's not a bad verdict but the outgoing Prime Minister might not agree," says Mark Tully, Former BBC correspondent and writer.
He even compares Dr. Singh's silence on various issues as the silence of the Mahabharat's grand old man, Bheesma who had remained silent when his daughter – in - law Draupadi was being disrobed. "An angry and troubled Bheeshma remains silent. Dr. Singh's silences in UPA-2, for which the media mocked him, made me wonder whether he too was consumed by impotent rage like Bheeshma," writes Baru.
Predictably, the opposition BJP has latched on to the book and found the contents in it very handy in this season of the blame game. "Why are you excited about Sanjaya Baru's book? He is only stating the obvious and doing good business. L K Advani campaigned on these lines in 2009. I have been saying from day one that the Prime Minister presides and madam (Sonia) decides. This has been proved by this book now," senior BJP leader M Venkaiah Naidu told Eastern Panorama.
Continuing its efforts to draw mileage from the new book, BJP spokesperson Nirmala Sitharaman threw a few questions at the Congress president Sonia Gandhi. "....there are many allegations on which I think the first family (Sonia - Rahul) stands completely exposed. We also want to know - Did the Prime Minister forfeit his prerogative to decide on who would be in his cabinet? Was the '2G frame' or A. Raja appointed at the behest of Sonia Gandhi?" she asked.
Predictably, the Congress has dismissed the charges made in the book and said the contents of the book are 'fictitious and mischievous'.
"Baru's current proximity to a strategist of Narendra Modi is well known. The timing of his allegations establish whose political agenda he is seeking to serve," Congress spokesman Randeep Surjewala says. Indian National Congress decisively rejects this cheap fiction lock, stock and barrel, he maintains adding "Baru is an out of job, disgruntled turncoat who is spreading canards to sell his book".
In a statement, the Prime Minister's Office (PMO) also says, "The statement being attributed to a former media adviser to the Prime Minister that PMO files were seen by the Congress President, Sonia Gandhi is completely baseless and mischievous. It is categorically denied that any PMO file has ever been shown to Sonia Gandhi".
Swati Deb