"The controversy that has stated from 2nd of August has clear motives to tarnish my image especially when election is around the corner" – member Meghalaya Legislative Assembly Sanbor Shullai.
It all started when the MLA interfered in army recruitment process on the night of 2nd August.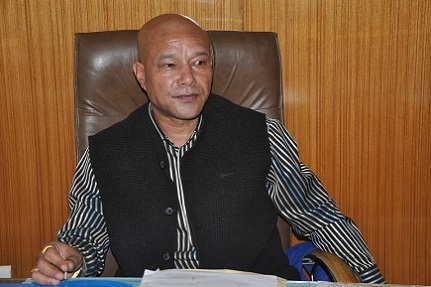 "My motive of interfering in the accommodation for the job aspirants was that to provide free accommodation on humanitarian grounds since it falls under my constituency and also to prevent any scuffles between the locals and the job aspirants coming from outside the state."
Sanbor claimed that that the manager of the guest house has already taken Rs. 500 from each aspirant who has travelled far away from their home, hence it his duty to him as a public servants to provide them free of course accommodation.
Meanwhile Mrs Haviva also accused Sanbor Shullai of forcefully snatching away the contract paper from her brother (Mickey Passah brother of Haviva, the lessee of the guest house).
On the 4th August Mrs. Haviva accompanied by another lady and her brother forcefully barge into the MLA house when an official meeting was underway and hurled abuse at the MLA. Despite being told by all the people presence inside and outside the MLA house the company did not pay heed until the interference of the MLA's wife and daughter. Sanbor alleged that Mrs Haviva threatened to file a false complain to the police before leaving his premise.
Post this incident Mrs Haviva file a case against the MLA alleged him of outraging her modesty claiming that she was pushed which result in minor cut on her upper lip.
He also reminds the press that such allegations against him are not new. Similarly on 22nd October 2012 just 4 month before the State Assembly Election an FIR was launched against him by the Seng Khasi Raid Laban on the grounds that he has misused the sacred flag of the union but the court overturned in his favour claiming the case against his are baseless.