DALAI: THE CARDAMOM VALLEY OF ARUNACHAL PRADESH
Indrajit Tingwa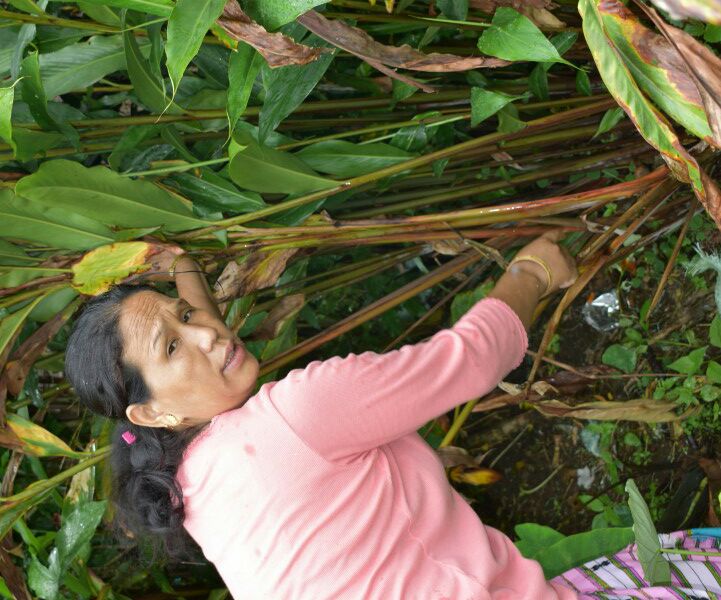 Anjaw, one of the Eastern districts of Arunachal Pradesh is divided into three valleys with Dalai Valley being one of them. Dav and Lohit are the two other valleys. Dalai Valley is famous for the production of large cardamom. One of the remotest and closest administrative circle headquarter in the valley, Chaglagam reflects the turn around it has given to the economy of the Mishmis, the tribe inhabiting the valley in recent years. Chaglagam is close to the Indo-China border and is about 60 km distance from Hayuliang.
The valley is refreshingly serene with panaromic view of the hills that dot the landscape. It is a part of the young Himalayas. Now and then on the way, one can find waterfalls and streams cascading the hillsides adding to the wellendowed natural canvas of the valley.
The valley was a single administrative circle till recently when it was divided into two. It is thinly populated with about a dozen of villages nestled on hill sides. The road was built in 2003 which is still incomplete. Chaglagam used to receive snowfall in winter till 2004 but may be because of the change in climatic conditions it has become a thing of the past.
To read the further article please get your copy of Eastern Panorama March issue @http://www.magzter.com/IN/Hill-Publications/Eastern-Panorama/News/ or mail to contact @easternpanorama.in