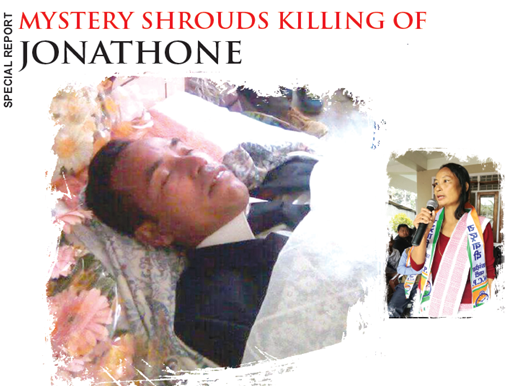 Jonathone N. Sangma was an aspirant for getting elected as a member of the Meghalaya Legislative Assembly. The irony was however, that during the campaign, Jonathone lost his life, killed in an explosion of an improvised explosive device, the sound which shook the small village of Sawilgre, across the Simsang River. A pall of gloom fell upon the Nationalist Congress Party (NCP) and also specially the family of the slain leader, his wife Krinilla, a mother of three children.
The incident had sent shock waves across and also capital Shillong, where citizens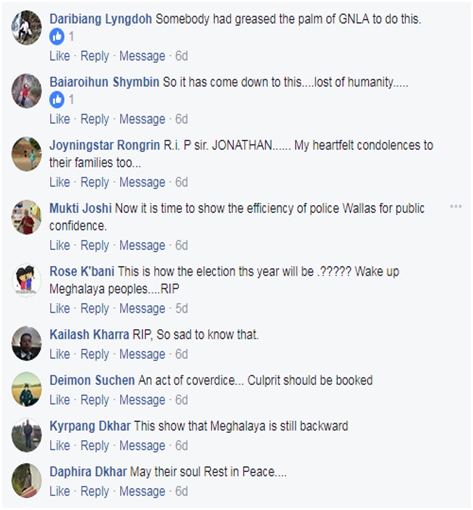 joined a candlelight vigil in the memory of the slain candidate. Cutting across communities, religion and political affiliations paid their tributes and also condemned any form of violent acts. The NCP has pressed the Election Commission of India, to probe into the incident by the National Investigation Agency (NIA).
Jonathone, became a victim of a nexus of politics and militants. Police had also suspected the role of the militants connected with the Garo National Liberation Army (GLNA). During the last election in 2013, Jonathone had faced threats from the militants, though Jonathone had contested as an independent candidate. During the current 2018 elections, Jonathone was set to fight against his main political rival, Cabinet Minister Deborah Marak. During the 2013 elections, there were threats and intimidation to the voters, that they would face bullets, if they voted for Jonathone, who had then filed an FIR against Deborah Marak. A year later, the police had also filed a charge sheet against Deborah, alleging that Deborah, had used the GNLA to garner votes. It was mentioned in the FIR filed by Jonathone in the year 2013, that Deborah besides using the militants for intimidating the voters had also an understanding with the militants that helped her in winning the elections. The police had also claimed, that it had evidence that Deborah in 2013, asked the GNLA to support her to win the elections with an assurance, that she would support the militants demand for a separate Garoland.
Though the case is still in the court, Deborah had denied all the allegations made against her, saying that she had not used the GNLA militants to win the elections. It was the people had had voted her to win, therefore there was no question of support from the militants.
Sumar Sing Sawian
To read the further article please get your copy of Eastern Panorama March issue @http://www.magzter.com/IN/Hill-Publications/Eastern-Panorama/News/ or mail to contact @easternpanorama.in