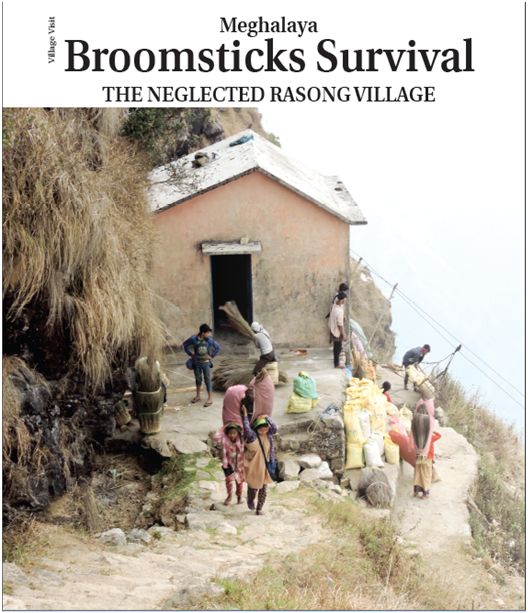 Rasong village falls under the Mawkynrew Tehsil of East Khasi Hills District of Meghalaya. It is situated in a valley of some 500 metres below the beautiful canyon of Laitlum Village. It is 25 km away from sub-district headquarter Mawkynrew and 32 Km away from district headquarter Shillong. Mawkynrew is the nearest town to the village and Laitlum canyon is the nearest motorable village. The only way to reach the village is a rocky pavement which is about 1 Km long.
The journey to the village can take 1 hour but it varies from person to person and their trekking abilities. Rangphlang is a neighbouring village to Rasong and both of them share the same altitude.
The village is headed by its 'Rangbah Shnong' Mr. Rubert Mylliem. The total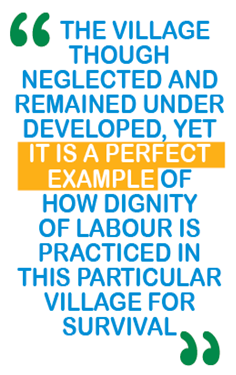 population of this village is 1300 people approximately and there are about 158 houses in this village. There are many clans which reside in this village, such as, Mylliem, Mylliemngap, Myrthong, Nongspung, Khriem, etc.
Rasong village can be considered as one of the most ignored villages under the East Khasi Hills District. The problems faced by the villagers show us the empathy of our politicians that even after 70 years of independence, there are a lot of rural sectors of our country which are far from development. The Government should take an initiative and work for the development of its people. Our country is a democratic country and all the people of the country must experience the 'freedom' that India has attained.
Rasong village lacks facilities in terms of basic amenities such as education, health care, transport system, electricity, drinking water and other means of livelihood for the villagers. Even the road from 'Smit Market' to Laitlum is in a bad condition, due to which the drivers charge extra fares for ferrying the tourists from Smit to Laitlum. There are only two Primary Schools which are run by the villagers and the Church. These schools include Rasong Presbyterian Lower Primary School and Rasong Presbyterian Upper Primary School. The children have to stop their education after completing their 5th standard. This is because the parents cannot afford the expenses of their children's education outside the village, so the children start working instead and begin to earn bread for the families along with their parents. Schools are very far from the village area and it gets very difficult for the children to pursue their studies further. In terms of heath facilities, the Village does not have basic dispensaries or any other kind of health care centres. In times of sickness the people of the village have to depend on other villagers who humanitarianly keep medicines in their houses for emergency. In times of serious health issues the villagers are bound to carry the patients up to the canyon of Laitlum which is accessible by cars in order to take them to the respective hospitals.
Donboklang Wanniang
To read the further article please get your copy of Eastern Panorama March issue @http://www.magzter.com/IN/Hill-Publications/Eastern-Panorama/News/ or mail to contact @easternpanorama.in