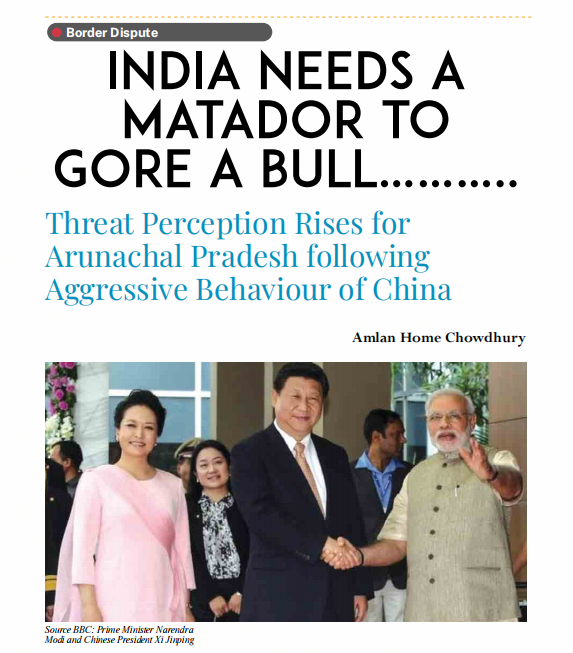 In the Spanish bullfight, we find that whenever a Matador waves a red cloth before a bull, the beast charges at it.
This beastly habit is getting repeated in real time geopolitics since 1962: the year when China betrayed Hindi Chini Bhai Bhai slogan believed to have been coined by Jawaharlal Nehru. He was India's Prime Minister when the first India-China border clash took place.
The Chinese soldiers often behave like the beastly bulls by charging at Indian soldiers guarding the borders. As the Matador gores the charging bulls, our soldier also maims them before pushing them away from our borders.
The recent intrusion of Chinese Red Army at Twang in Arunachal Pradesh led to hand-to-hand skirmishes with the Indian soldiers resulting in injury to both the sides. India is still paying for the alleged mishandling of the Line of Actual Control (LAC)-issue in Arunachal Pradesh of the Congress Government in 1962.
Do We Need A Matador to Gore a Bull?
Yes, we do!
China should have been treated more drastically by the current and the earlier governments at the Centre. In fact, India's Beijing policy is a bit fishy. After the Doklam clash of 2017, India should have completely stopped trading with China to economically bleed that Communist country.
But it was not done. On the contrary, Xi Jinping visited India in 2019 for an informal summit with Narendra Modi. The summit ended with lots of lip services by both the nations but Beijing continued with its aggressive tendencies.
Bonhomie expressed at that informal summit soon resulted in skirmishes in 2020 between the Indian Army and Red Army.
To read the further articles please get your copy of Eastern Panorama December issue or mail to contact.easternpanorama@gmail.com