2009 The Year that was
The North East is a region of unbound diversity. As such, any publication covering it will undoubtedly have to cover diverse events, festivals and incidents among other things.
'The Year That Was' looks at what we at Eastern Panorama feel are the standout issues that we have covered in 2009 in different sectors of life in the North East region. It has been an eventful year and we at Eastern Panorama are glad to bring these issues to you.
Eastern Panorama is what it is because of you the readers. We thank you for your patronage and we look forward to another year of serving the people of the North East.
COVER STORY - July '09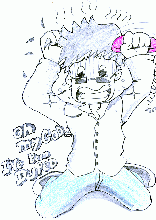 Con -men scam hundreds in Meghalaya through loan advertisements and then fly the roost. People are left completely helpless with no hopes of recovering their investments. Add a comment Read more...