Parent Category: 2017
Hits: 4623
Geogre Lyngdoh contesting from Umroi
There is a common belief, that money change hands, during elections, that votes can be bought by the contesting candidates, belonging to which ever party. Also that contestants have to lure the voters by arranging feasts that goes on for days together.
However this time, there is a case of unprecedented exception, which is somewhat the other way round. Geogre Lyngdoh contesting from the Umroi constituency of Ri Bhoi has started his campaign, being the son of former Legislative Assembly Speaker E.K.Mawlong, a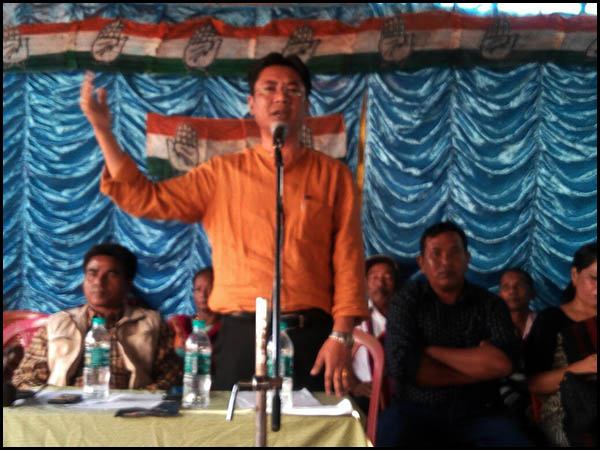 who had also represented Umroi.
To the surprise of the contesting candidate, Geogre Lyngdoh, the member of the Mahila Congress of Umroi, handed over money to the candidate, collected from his supporters in Umroi, to help meet his elections expenses. The women folk appealed to Umroi voters not to be influenced by money power.
Add a comment