Dolphins vanishing in Brahmaputra
The Brahmaputra and its adjoining floodplains lakes hold hundreds of species of macro-invertebrate, herpeto and avian fauna and the most fascinating fauna of the mighty river is the endangered Ganges dolphin (Platanista gangetica). "Their numbers are dwindling sharply in the upper stretches. The Ganges dolphin is the hardest hit among the aquatic fauna". This was observed by Prof SP Biswas, Head of Department of Life Sciences, Dibrugarh University. The erratic nature of water discharge, high rates of erosion, siltation and habitat destruction are having negative impacts on commercial fishery and on the mega-faunas like giant cat fishes, feather-back, mahseer and turtles.
Oinam Bembem Devi receives Arjuna Award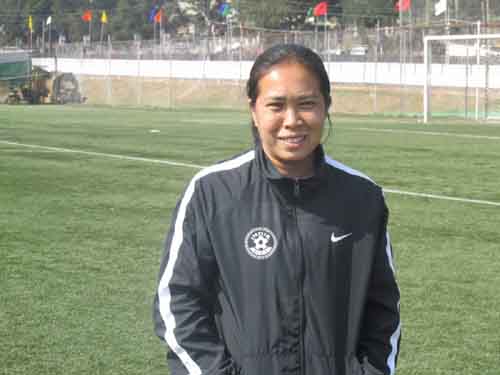 Oinam Bembem Devi was named the winner of the prestigious Arjuna Award, the country's Highest Sport Award. She became the second Indian woman footballer to win after Shanti Mullick who won in 1983. She hopes that this award will help remove the mental block and inspire all girls in the society to take up the sport." Bembem made her international debut in 1995 and bowed out high after winning the SAF Games Gold Medal in Shillong in February 2015. She is also associated with All India Football Federation (AIFF) for spreading awareness about women's football in India and is actively involved as a scout and Brand Ambassador for FIFA Live Your Goals, India.
Suspension of Goddess Durga idol immersion on Muharram in Mamta 's West Bengal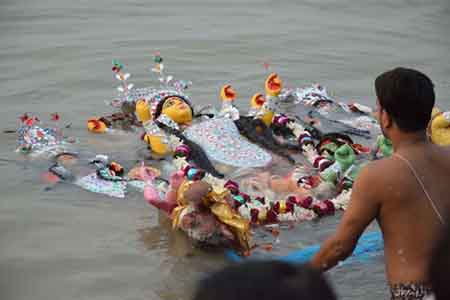 This year, the immersion of Goddess Durga idol and Muharram - the Muslim day of mourning are set for a head on collision. Chief Minister Mamata Banerjee addressed a large meeting with Durga Puja organisers, leaders of the Muslim community and other religions. She told that Durga idol immersions, set for September 30 after the four-day Puja festival would be allowed only till 6 pm on that day and would resume on October 2, after Muharram because processions or tazias to mark Muharram on October 1 would begin the previous evening. The announcement immediately triggered virulent reaction on social media and accusations of minority appeasement against Ms Banerjee. On this Justice Dipankar Dutta said that it would be "dangerous to mix politics with religion" that could pit "one community against another".
Yoga Instructor of Nagaland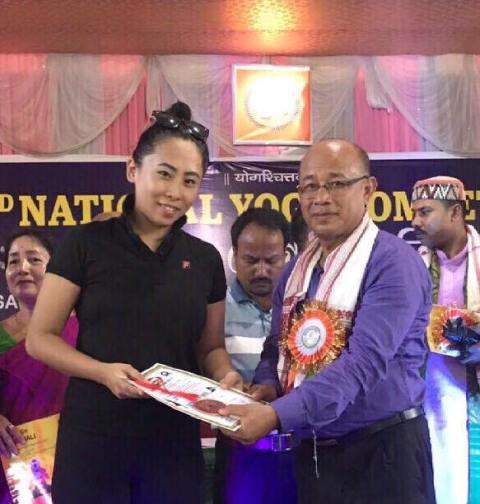 A week after the Nagaland Baptist Church Council (NBCC) asked all Naga Christian residents to refrain from practicing yoga, Orentsani Kikon, a yoga instructor from Nagaland has changed the perception of Yoga being a Hindu philosophy when she won 3rd position in the 22nd National Yoga competition held in Sarupathar Assam. She owned a fitness studio and perhaps the first and only yoga instructor in Nagaland with a belief that practicing yoga helps in both mental and physical fitness. Kikon dedicate herself for fitness and yoga, she keen on promoting a positive message to the people. When many are considering this art-form as a Hindu philosophy, she is trying to change the perception by imparting this art as a way to live a healthy lifestyle and there is no harm to practice and adopt this exercise as it will benefit the people as a whole.
New cadre policy for IAS, IPS allocation; Northeast Indian states included in new zones

The government has finalized a new policy for allocation of cadre to officers of all three Indian services – Indian Administrative Service (IAS), Indian Police Service (IPS) and Indian Forest Service (IFS). Under the new policy, the Centre has decided to divide all 26 existing cadres into five zones and candidates will have to mention their preferred choices in descending order when appearing for the civil services examination. However, candidates will be allotted home states on the basis of merit, preference and vacancy. The new policy will seek to ensure that officers from Bihar, for instance, will get to work in Southern and North- Eastern states, which may not be their preferred cadres. The new policy would help in upholding the rationale behind the all India services which is to be implemented from this year.
Northeast India has 63,000 people living with HIV; Manipur leading as per NACO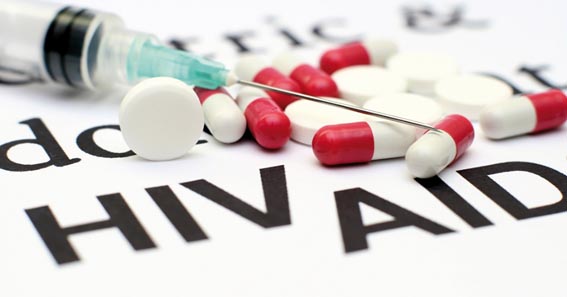 Out of the total 21.17 lakh people living with HIV in the country, the Northeastern Region has around 63,000 people living with HIV. This is according to the data presented by the National AIDS Control Organisation (NACO) during the North East Regional Review meeting which was held at the Shillong State Convention Centre. As per the data of NACO, around 6.54 percent out of the 21.17 lakh people belong to the age group of below 15 years even as the HIV infections among female is around 40.5 percent. Three North Eastern States has the highest estimated adult HIV prevalence with Manipur which has the highest HIV prevalence of 1.15 percent followed by Mizoram and Nagaland at 0.80 percent and 0.78 percent.