Shell in Glitch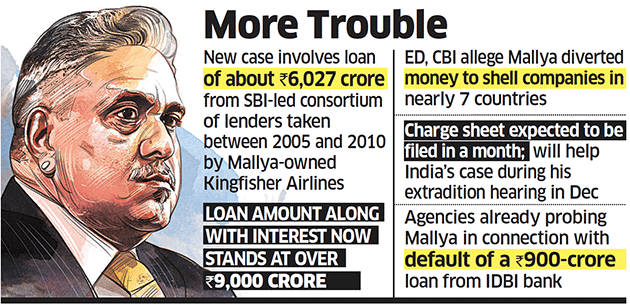 The Government of India has made public names of 55,000 directors of shell companies across the country. Surprisingly Northeastern states have also been featured in the list released by the Union Corporate Affairs Ministry. It has brought "Name and Shame" where multiple names from the Northeast, India have come out in the exercise by the Centre in the racket involving shell companies. Disqualified under Section 164 (2)(A) of the Companies Act, 2013, these directors/promoters cannot float new companies or be appointed in any other company in similar capacity.
On 12th September 2017, Ministry of Corporate Affairs statement revealed that 1.06 lakh directors of 'shell companies' have been identified for disqualification under the relevant provisions of the Companies Act, 2013. Government has taken an initiative to break down the network of 'shell companies' to fight against black money/money laundering.
After demonetisation of rs500 and rs1000 rupee notes on 8th November 2016, various authorities noticed a surge in shell companies depositing cash in banks most probably hiding the real owner of wealth. In the initial analysis it has been found that "Shell Companies" are characterized by nominal paid up capital, high reserves & surplus on account of receipt of high share premium, investment in unlisted companies, no dividend income, high cash in hand, private companies as majority shareholders, low turnover and operating income, nominal expenses, nominal statutory payments & stock in trade, minimum Fixed Asset.
In a small sample analysis of such companies, it has been found that Rs.1,238 crore cash has been deposited in these entities during November-December period.Serious Fraud Investigation Office (SFIO) has filed criminal prosecution for cheating National Exchequer after investigation of entry operators running a group of 49 Shell Companies and other proprietorship concerns. It has been found that 559 beneficiaries have laundered money to the extent of Rs.3900 Crore with the help of 54 Professionals who have been identified. These information has been shared with SIT, Income Tax Department, Enforcement Directorate,SEBI and The Institute of Chartered Accountants of India (ICAI). Income Tax Department has reopened completed assessment in these cases and Enforcement Directorate has initiated action under Prevention of Money Laundering Act (PMLA), 2002. ICAI has also initiated disciplinary proceedings against its members. Winding up process has been initiated in respect of 49 Shell Companies.
Nisha Sethia
To read the further article please get your copy of Eastern Panorama March issue @http://www.magzter.com/IN/Hill-Publications/Eastern-Panorama/News/ or mail to contact @easternpanorama.in