Nowhere is Here
-LAWANDAMAPHI WAR NONGBRI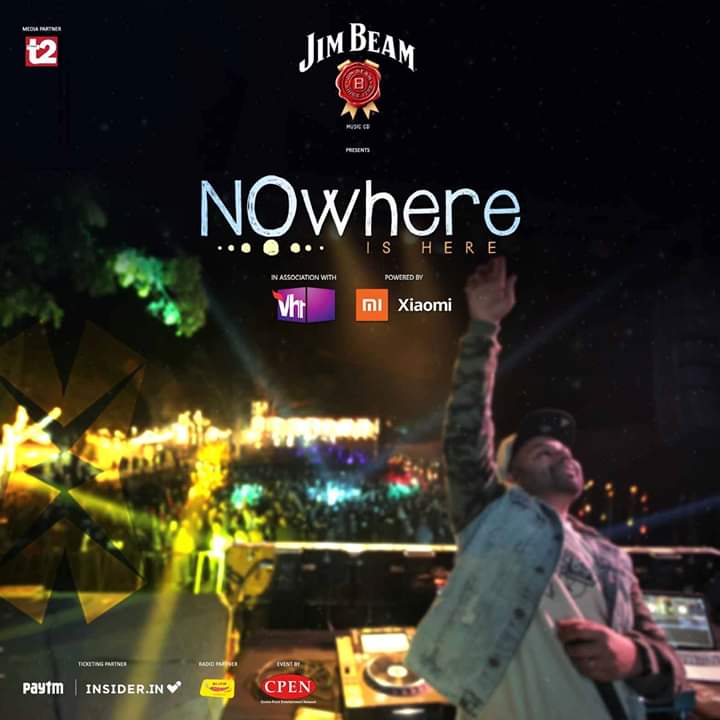 The place to be! What a beautiful way to end the year
"Nowhere is Here" was more than a music festival, it was like a night club but outdoors. Welcoming the New Year with a Bang! Good vibes everywhere. No better way to enjoy the night, Cozy bond fire, amazing food& beverages, amazing people around and the best part, awesome music, all out in the open on a beautiful starlit night.
Nowhere is here was held on the 31st of December 2018 at Orchid Lake Resort Umiam, Meghalaya organized by the Center Point Entertainment Network (CPEN). Sponsored by Jim Beam, Powered by MI Xiaomi. It was the beginning of an annual new year's celebration.
Shillong people, do know how to Party. No doubt in that, since "Nowhere is here" had the best young musical acts of the region, including artists who won the 2018 MTV EMA's for Best Indian Act, along with international acts all the way from USA, not to forget the Grammy Award winning artists and India's top Hip Hop DJ.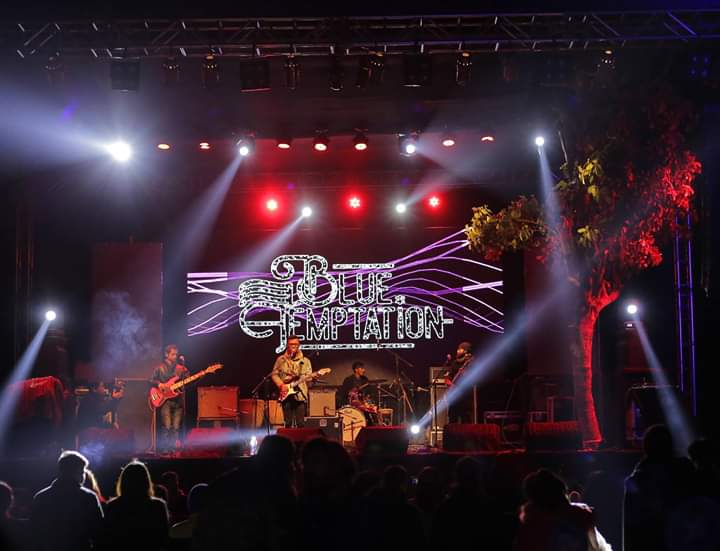 Here is some information about the artists that performed:
Jesse Harris
Jesse Harris is a Grammy Award-winning American singer-songwriter, producer, and guitarist. He was Born, brought up and is based in New York city. He has collaborated with various artists, like Melody Gardot, Nikki Yanofsky and Norah Jones. His music has been described as a "blend [of] folk, rock, jazz, and world rhythms."Like his seventh album "Feel".
In 2002 at the 45th Annual Grammy Awards, Harris received the Award under the category "Song of the year" for the breakout hit "Don't know why" performed by Norah Jones. Harris, so far has eighteen album, including his latest one Aquarelle (Secret Sun) released in 2018.
Exhibition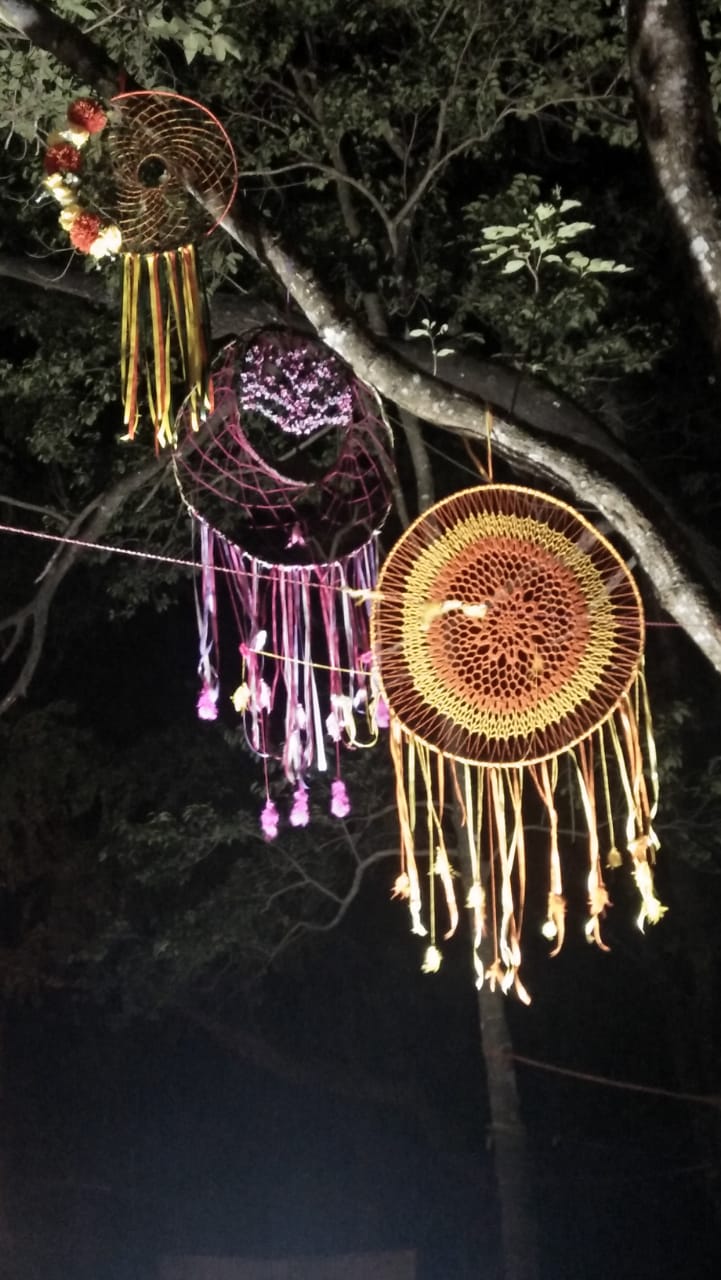 Exhibition is a band based out of New York, founded by Hammarsing Kharhmar (from Shillong) in 2017. When he moved to Boston he started the New Wave group Mon Khmer as the Strokes front-man on vocals, whose hypnotic psychedelia incorporates rock, jazz and pedal-steel sounds. Kharhmar's first album is called "Last Dance" under his solo project "Exhibition", which is a four- track collection.
N/UM
N/UM is a New York based trio. Their music genre is a house & techno influenced trio using drum machines, analog synthesizers, and voice and guitar in live composition.
The three members of N\UM are, Jeremy Loucas, he has won the Grammy Award for mixing and mastering engineer, five times. Elias Meister plays free and improvised music on his electric guitar. Emil Bovbjerg is the vocalist, he is also a producer/DJ and a synth instrumentalist.
Interesting fact about N/UM, each one of their performance is improvised, with no pre-composed songs, no plan or structure agreed upon. Moving on.
KhasiBloodz feat. Big Ri&MebaOfilia - Shillong's Top Young Act
Expressing their anger over politics, declining morality and violence against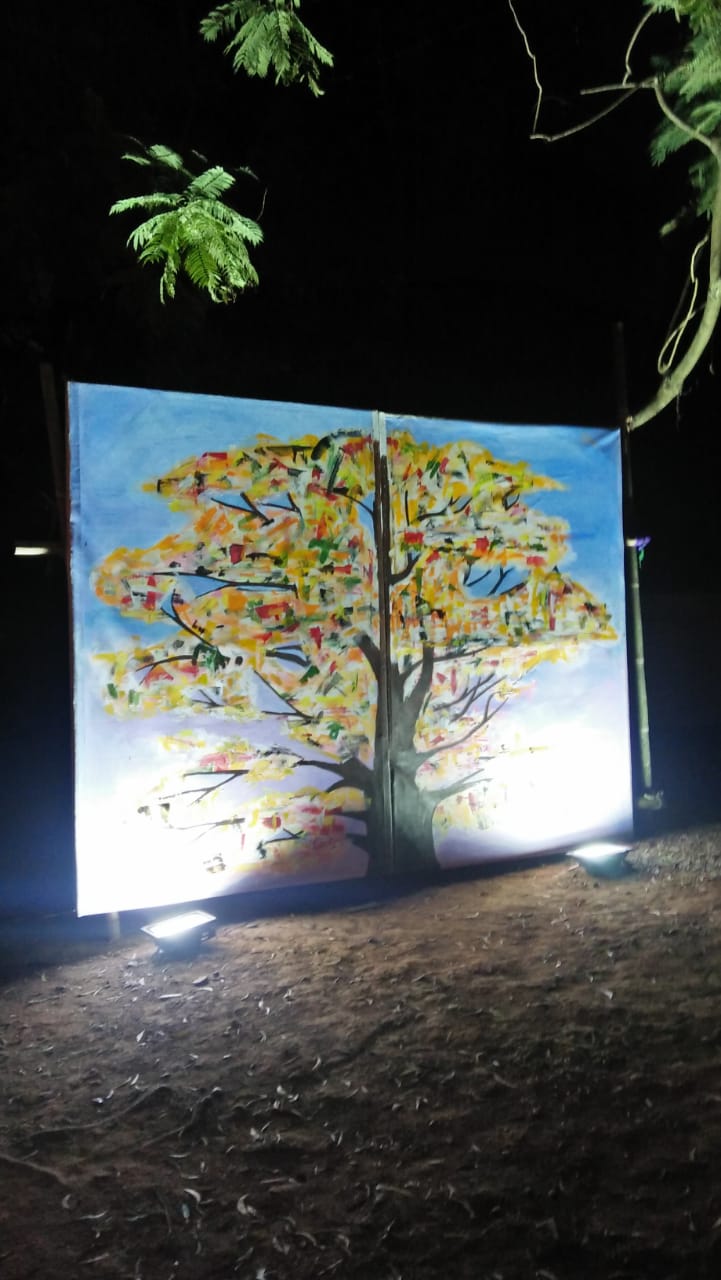 women. "Khasi bloodz" is a rap group of four based in Shillong, formed in 2009. BigRi is one of the main founders of K-bloodz. Meba Ofilia a singer who has done quite a number of collaborations with K-Bloodz , in her own style of Hip Hop and RNB. In 2018 Big Ri and Ofilia won the MTV EMA's for Best Indian Act.
Blue Temptations
They call themselves Blue Temptation and comprise, at some point or the other, Gregory Ford Nongrum, his elder brother El Nathan Ford Nongrum, Shepherd Najiar, Manavon Massar and Vincent Tariang (also of Soulmate). Their EP 'Tempted' is out now in all the world's digital stores. Formed back in the year 2014, they play a brand of blues that speaks about the many situations and circumstances that surrounds our day to day lives.
adL X k.ly
adL & k.ly started collaborating together as a duo around early 2017. Their music features an combination of contemporary genres with traditional western music.
They released their first Beat Tape/EP on March 23, 2018, which features tunes from Hip-hop, R&B, House, Jazz, Neo-Soul, Lo-Fi to even a dash of comedy. This particular compilation of music features a few originals by adL x k.ly blended with some of their favourite tunes
DJ Sev
At just 20, Sev had been playing at the biggest venues in East of India to leading events like the Sunburn Reload & Submerge BIG Wknd. Now he is one of the young upcoming Disc Jockeys based in Shillong. Being a Local he has an in- depth understanding of the crowd, especially in Shillong. Dance Floors and Electronic music has made him one of the most sought after warm-up DJs in the region.


DJ Shaan
Hailing from the North-eastern part in India (Shillong). Behind his deck Shaan has played all over the North East as well as all over India. With his techno music, the upbeat house and innovative sound, Shaan has made his music well heard.
DJ Arpan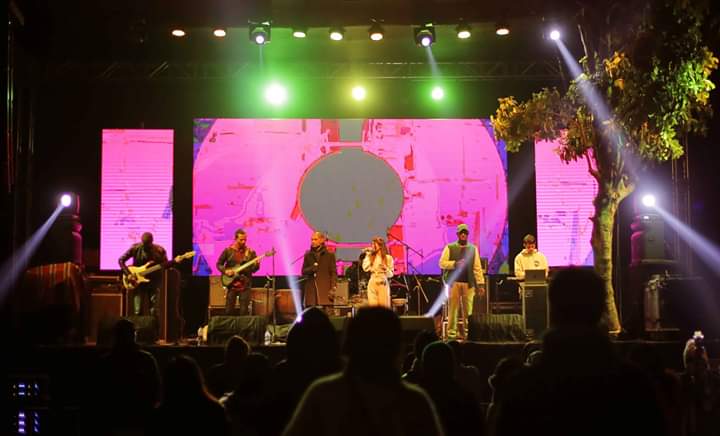 Arpan is a Disc Jockey from Shillong, who has always had a passion for music and wanted to base it as his career. Now with 7 years of experience DJ Arpan has worked his way to the top. He is one of the top 10 most famous DJs in the North East. Inspired by Arjun Vagale, Vinayaka, Dubfire and Maceo Plex. DJ Arpan has shared the stage with a few notable international Djs like Guy J, John OO Fleming.
They say "The way to a man's heart is through his stomach", well I guess the same goes to the hearts in Shillong, men, women, children, doesn't really matter. "Nowhere is here" had splendid food stalls all around, from all the most famous cafes in town. Cafes like ML05CAFE, Cafe Shillong, Nudel, and many others including barbeque zones. There were quite a few of beverage stalls too.
Not to forget the Unique Celestial photo booth that helped people capture beautiful moments with friends and family. Including the small printed out pictures that people got to take home with them as a little souvenir from "Nowhere is here".
"It's great how Shillong has picked up this vintage trend, reminds me of our childhood days when all pictures were hard copy, and we had to flip through pages in an album and not scroll through the albums on our phones." - said Sanaphisha L. Richmond about the photo booth at the festival.
The main Purpose of the Festival was to give the people, the best New Years Eve(NYE) experience celebration in town and to showcase amazing acts for the musically conscious and aware.
"This festival was very different, there were no problems, like no fights, the crowd was good. I think the decorations are beautiful and the huge dream catchers were a very good idea, and beautifully made. The music was amazing, different, and since I got a chance to dance on stage with the #1 HipHop DJ in India, shouts out DJ SA! It was over all a magnificent night." said Lari Iaphi Warshong.
The festival was a great huge platform used to educate people about the environmental issues. The organizers made the festival a green and clean one, by encouraging people to use the trash cans set all around the venue.
"I wasn't there for the entire festival, but the music they played while I was there, was so different, my type of jam, it amazes me how a blend of house , techno and psychedelic trance, go so well together and can create such a good vibe for the mind." said Maverick Kharkongor.
In this hectic World of today, "Nowhere is here" was one of the best places to just relax, enjoy, bond with family and a great place to make new friends. There were, give or take, 1,200 people at the festival that night. If you by any chance missed it, there's always next time. "Nowhere is here" was the place to be.
HAPPY NEW YEAR