HSPDP want Union Health Minister Intervention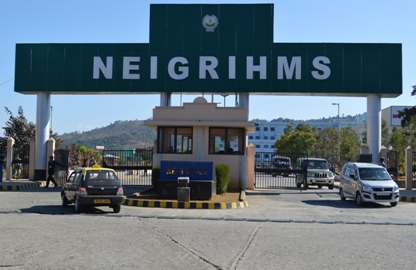 The Hill State People's Democratic Party (HSPDP) has submitted a petition to Union health minister, J.P. Nadda regarding the issue of de-recognition of post graduate courses at North Eastern Indira Gandhi Regional Institute of Health and Medical Sciences (NEIGRIHMS).
HSPDP President and Legislator Ardent Miller Basaiawmoit in a petition submitted to Nadda, said that the post graduate courses were started around five years back with full support of the Union ministry of health and family welfare and the state government.
The lapse came to notice during the inspection conducted by the Medical Council of India (MCI) several departments have been recommended for de-recognition like anesthesia, radiology, general, surgery, medicines. Upon inquiry the party came to know that the institute has increased a number of post graduate seats in certain disciplines like anesthesia without the permission of the ministry of health and family welfare.
The HSPDP also told the Union minister that the present NEIGRIHMS director, D.M. Thappa has refused to acknowledge the deficiencies and had sent the compliance report to the MCI with some alterations in the appointments of faculty at the institute's clinical load and consequently, has put the institute at loggerheads with the MCI.