Rohingya Crisis
SEVEN SISTERS BEWARE CHILDREN OF LESSER GODS WILL HARM YOU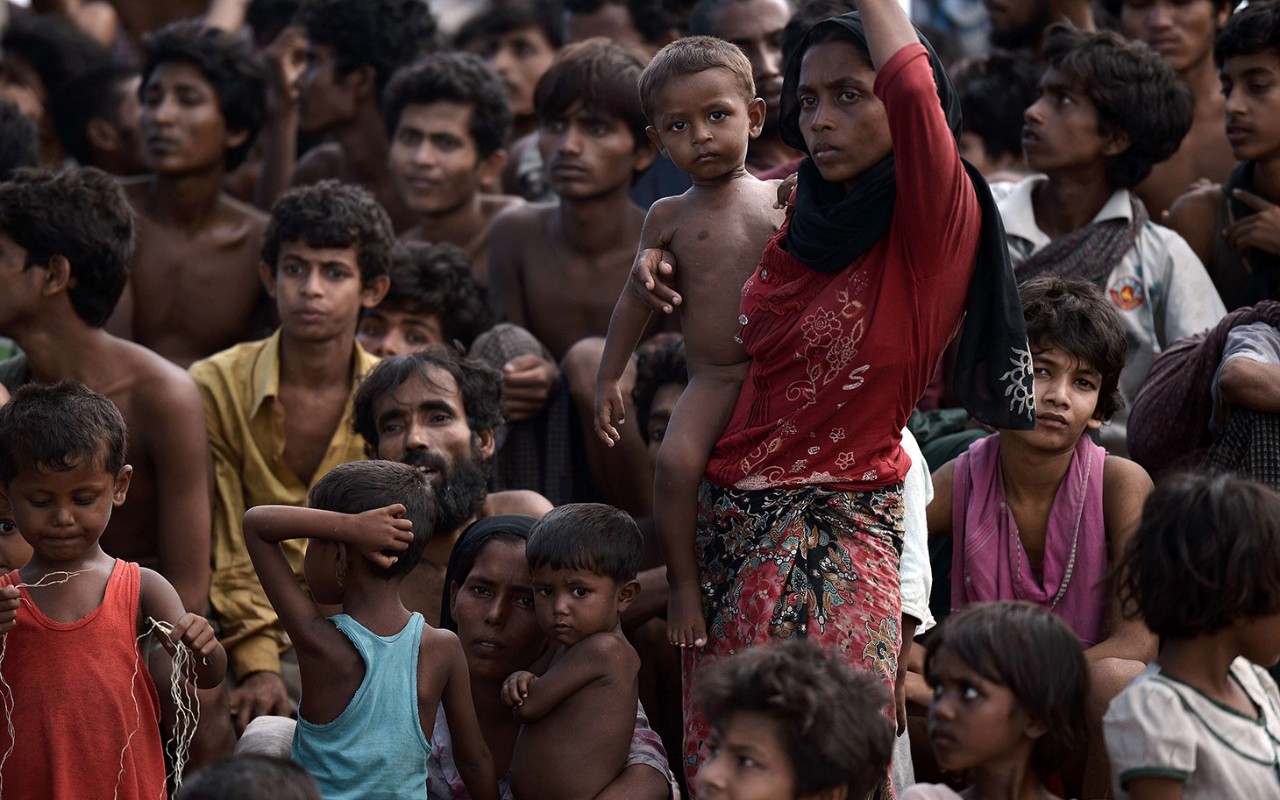 The Rohingya refugees, practically speaking, are children of lesser gods. We all sympathise with them. However, the danger Muslim refugees of Iraq, Syria, Yemen and other Arab countries are posing to UK, Germany, France and other European Nations indeed causes serious concern for India in the wake of mass migration of the Rohingya from Myanmar to Bangladesh.
Persecuted by the Myanmar Army, some 389,000 Rohingya have already entered into Bangladesh that shares 4,096-km long international border with India. It is here where the danger of Rohingiya factor looms large. The Modi Government at the Centre has already announced that India would not give shelter to Rohingya and they would be pushed back if they come here.
Nearly 40,000 Rohingya have already entered India and have started creating problems in a number of states including highly sensitive Jammu and Kashmir state. The Union Home Ministry has officially acknowledged that 10,000 Rohingya are living illegally in Jammu. According to the United Nations High Commissioner for Refugees, Rohingya are also living illegally (besides Jammu) in Haryana, Delhi, Hyderabad, Jaipur and Chennai.
The Union Home Minister Rajnath Singh has dubbed Rohingya as illegal immigrants and a "National Security Threat."
We know different Islamic militant groups including Al-Qaeda have already said they would avenge the atrocities perpetrated on Rohingiyas by Myanmar. These militant groups have already appealed to the Muslims of Bangladesh, India, Philippines and Malaysia to swing into retribution as an act of support to the Rohingya.
To read the further article please get your copy of Eastern Panorama March issue @http://www.magzter.com/IN/Hill-Publications/Eastern-Panorama/News/ or mail to contact @easternpanorama.in