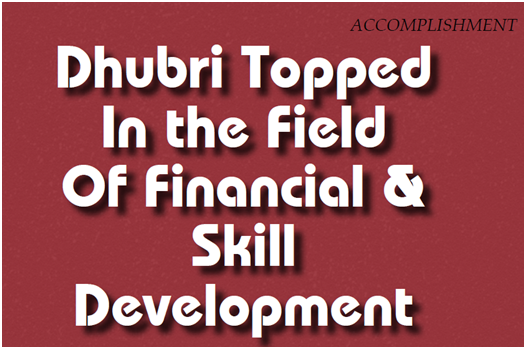 Dhubri one of the 117 inspirational districts in the country achieved a rare distinction recently by topping among the 7 districts in Assam in the field of financial inclusion and skill development.
This was revealed none other than anyone but by the Chief Executive Officer, Niti Aayog, Amitabhh Kant in a three-day meeting held at Khanapara Administrative Staff College Auditorium from February 24. Kant congratulated Dhubri Deputy Commissioner Anant Lal Gyani for the remarkable achievements and advised him to carry forward the momentum further in other fields too in the days to come.
Dhubri has achieved 100 per cent in financial inclusion while 90 per cent in skill development while another district, Darrang ranked best performing aspirational district in the Northeast.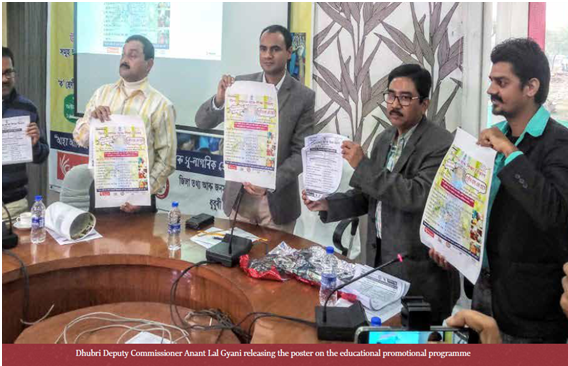 Officials of Niti Ayog informed that a total of 14 districts of north-eastern states were included in the Prime Minister Narendra Modi's aspirational district project of which 7 districts --- Dhubri, Goalpara, Barpeta, Darang, Udalguri, Baksa and Hailakandi from Assam alone.
Rest 7 districts are Namsai of Arunachal Pradesh, Chandel of Manipur, Ribhoi of Meghalya, Mamit of Mizoram, Kiphire of Nagaland, Dhalai of Tripura and West Sikkim district of Sikkim.
The rankings took into account incremental progress made by over 112 aspirational districts across six developmental areas in December 2019. Health and nutrition, education, agriculture and water resources, financial inclusion, skill development and basic infrastructure were the development areas that were taken into consideration for the ranking, they added.
Aspirational districts programme, launched in January 2018, aims to transform districts that showed relatively lesser progress in key social areas and emerged as pockets of under-development in ranking of aspirational districts which being done every month.
Talking to Associate Editor, Eastern Panorama, Bijoy Kumar Sharma, Dhubri Deputy Commissioner, Anant Lal Gyani said the success in the field of financial inclusion and skill development could have been possible only due to the tireless efforts of all banking officials and active participation of official in Skill Development.
Gyani informed that ongoing awareness campaign said that the Government of India had launched a drive to saturate all eligible farmers of the country under KCC.
"Apart from agriculture and farming activities, an additional feature under the PM KCC this time is that it also included livestock and fisheries too. We fixed a tentative target to reach out to 1.52 lakh beneficiaries, of which 32,654 KCC beneficiaries are already there in the district who are actively operating", Gyani informed.
Bijoy Kumar Sharma
To read the further articles please get your copy of Eastern Panorama March issue @http://www.magzter.com/IN/Hill-Publications/Eastern-Panorama/News/ or mail to contact @easternpanorama.in