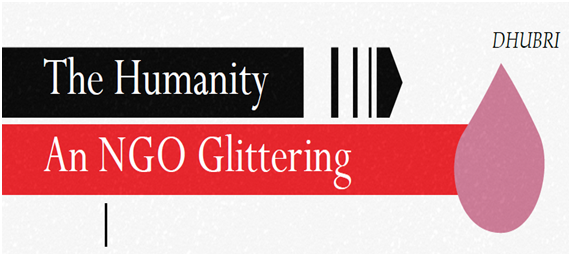 Blood blood and blood! But not spilling due to killing or violence, rather it is the blood of youths siphoning to the bottles after bodies of patients lying in the hospital bed in critical condition. No matter who needs the blood to survive, a call is enough to The Humanity, an NGO of Dhubri for donating blood of patient in its need.
A young youth of Dhubri town, Sudip Kumar Kundu realised the need of blood donation to the patients battling the life and death on the bed of hospitals and private nursing homes some 16 years ago, and that restless mind as what could be done to 'Save the Life" in need of blood of patient's group.
A very hard and tough social work indeed, but Sudip, a young man with strong conviction and determination once resolves to go all out to help the patient, no human agency on earth could stop him. Such is the strong devotion and dedication which shoot him to the national canvas of humanitarian service.
So, no looking back for him and over the years for the commandable services, he and his NGO --- The Humanity was awarded by Dhubri district administration and also by a number of district, state, national and international organisations in the meantime.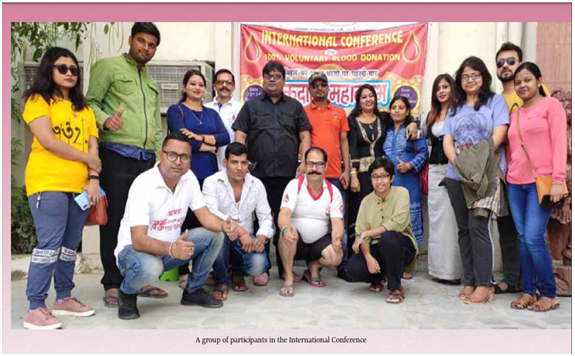 Sudip Kumar Kundu now known as regular blood donor, international motivator and social activist.
When Associate Editor of Eastern Panorama, Bijoy Kumar Sharma approached Kundu to know as how all started the mission of blood donation from the year of 2004, Kundu very humbly said :
"My Blood Group is AB (+) continuously donating from the year of 2004, but I felt that this was not the solution because I saw some of people in our society donate blood and many people had to die due to shortage of blood. At that time I decided to help patients in need of blood and started looking for blood donors. When I started this mission of blood donation, many people tried to push me back and created various name for me as like mental person. Further, various people didn't even accept this work. But when they got blood donor from my initiative, then people started accepting my services and joined with me in this noble job", Kundu narrated his initial days.
Kundu further said that, The Humanity keep his mission going with the help of social media by creating group in 9 districts of Assam and tied up and remain actively in touch with many groups across the world.
The Humanity organised many a blood donation awareness camps, blood donation camp and many an active donors listed, and so far donated 6000 plus units of blood from various places since 2014, and people of Assam and entire world accepted our team in the year of 2018 when a reputed news channel carried news on The Humanity's services, Kundu informed.
Bijoy Kumar Sharma
To read the further articles please get your copy of Eastern Panorama March issue @http://www.magzter.com/IN/Hill-Publications/Eastern-Panorama/News/ or mail to contact @easternpanorama.in