Arms and the Men Cox's Bazar to Fox Security of North Eastern India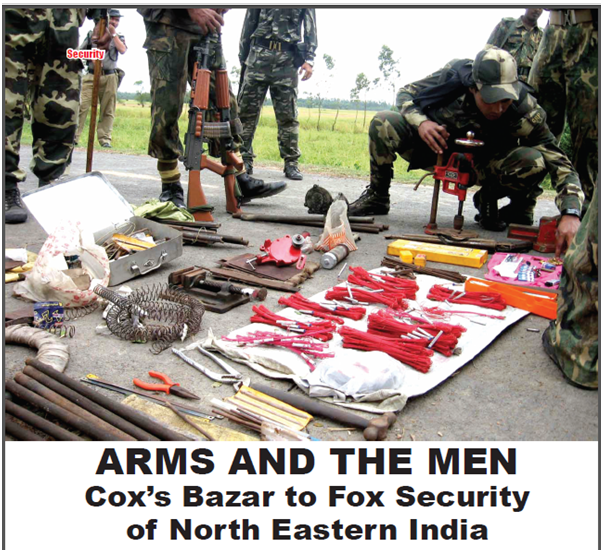 Way back in 1797 when Captain Hiram Cox, an officer of the British East India Company, established a small settlement at Palonki some 150 km from Chittagong Port (now in Bangladesh), could never even imagine that it would turn into a bizarre bazaar for guns, goons and drugs after 218-years of his death.
Goons may not be a tradable commodity but in today notorious Cox's Bazaar in Bangladesh, they are very much in demand to peddle drugs, arms and ammunitions to the vast North Eastern India and West Bengal. The Cox's Bazaar is really foxing the security of India.
Since China is fishing in that region's troubled water by saying "Bye-Bye" to old Nehruvian political era's famous lyric "Hindi-Chini Bhai-Bhai," the importance of Cox's Bazaar has gone up manifold as a den of desperadoes capable of creating troubles in the North East India.
China's foster son Pakistan is also finding Cox's Bazaar very valuable for it to beef up extremism by supporting the insurgents of Assam, Manipur, Meghalaya, Tripura, Arunachal Pradesh, Mizoram and Nagaland. The notorious distinction of Cox's Bazaar is for acting as a basket for dumping of China-made arms, drugs and sourcing place for gun-runners. No wonder, it is now the catchword for the underworld.
Add a comment
Read more...