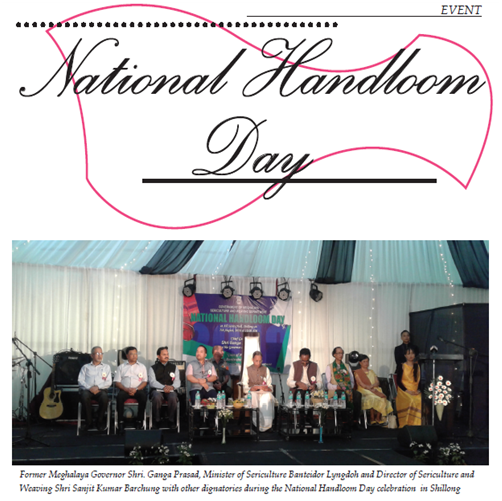 The Department of Sericulture G o v e r n m e n t of Meghalaya c e l e b r a t e d the 'National Handloom Day" at All Saints' Hall, Shillong in which the Governor of Meghalaya, Shri Ganga Prasad was the Chief Guest and Minister of Sericulture & Weaving, Banteidor Lyngdoh was the Guest of Honour.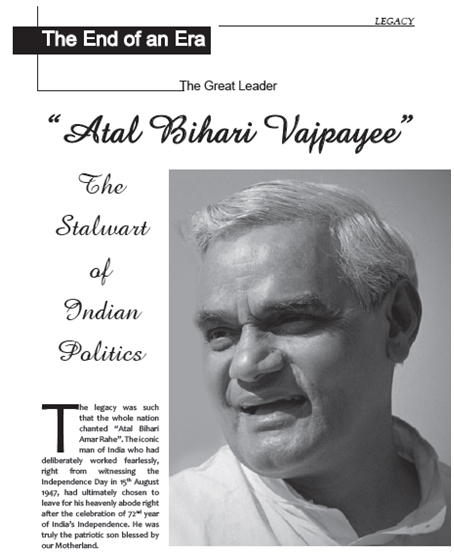 Prime Minister Narendra Modi and BJP President Amit Shah walked 5km in the scorching sun behind Atal Bihari Vajpayee's hearse, accompanied by other BJP leaders, seeking to pay an "extraordinary tribute" to 'Atal', the stalwart of the BJP.
Add a comment
Read more: The End of an Era "Atal Bihari Vajpayee"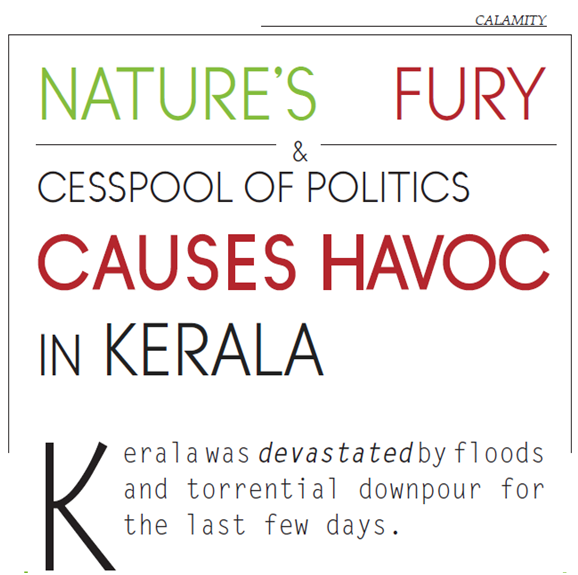 Never in the history of India, the people of the god's own country had been this severely affected. The nature's fury has paralyzed the entire state, as the catastrophe and torrid pounding inflicted by the rain god made the people run helter-skelter to save their life. Landslides and surging rivers have severely damaged roads, bridges and electricity supply in hilly and low-lying areas in 11 out of 14 districts in the State.
Add a comment
Read more: N A T U R E ' S FURY & CESSPOOL OF POLITICS CAUSES HAVOC IN KERALA
It is for the first time since the creation of Meghalaya as a full fledged State, by-elections in two different constituencies out of the total sixty had to be held in peculiar circumstances in the 2018 General elections to the State Assembly. Conrad. K Sangma, Chief of the National People's Party (NPP) was chosen to head the administration of the State with the NPP aligning with leading regional parties, such as the United Democratic Party (UDP), Peoples Democratic Party (PDF), Hill State Peoples Democratic Party (HSPDP) and ruling National Bharatiya Janata Party (BJP). This combination of understanding had prevented the Indian National Congress (INC) to retain power in the State, obtaining only 20 seats out of 60. Conrad Sangma, not being an elected member of the State Legislative was however chosen as the coalition parliamentary leader, to be the New Chief Minister of Meghalaya.
Add a comment
Read more: VOTES ARE OVER A CALL FOR STABILITY