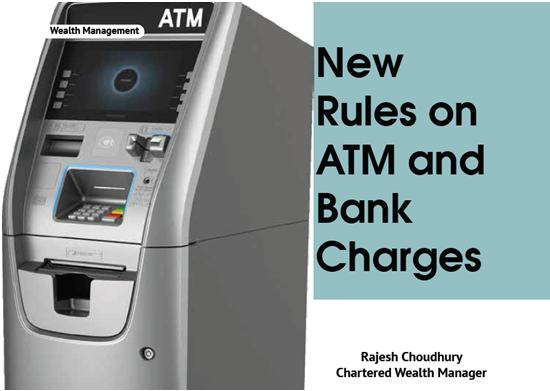 The following major rules will generally affect most of the account holders in respect of charges and fees levied on them.
Average Minimum Balance
A lot of customers were not aware until they were charged with substantial deduction when they found the balance showed negative or after depositing money, the balance reduced.
Now the AMB is reduced from Rs 5000 to Rs 3000 for urban areas. This particular change is a good move for most people.
In semi-urban, the limit is Rs 2000 and Rural limit is Rs 1000/-
It's always better to maintain AMB to avoid unnecessary charge range from Rs 10 plus GST depending on the slabs and other conditions.
Fund Transfer Charges
While online National Electronic Fund Transfer (NEFT ) and Real-Time Gross Settlement (RTGS ) are free, however, conduction such fund transfer in the bank branches will incur some fees. NEFT is basically for a smaller amount.
Rs 1 lakh to Rs 2 lakh the charges are Rs 12 plus GST.
For RTGS above Rs 5 lakh, the charges are Rs 40 plus GST.
Deposits and Withdrawal
In one month, 3 cash deposits will be free. After that charges will be levied Rs 50/- plus GST on every transaction.
Rs 2 lakh is the maximum deposit, a customer can do in non - home branches. Branch Manager discretion plays a vital role in deciding for extra deposit above the prescribed limit.
Account Holder who is having AMB of Rs 25000/- can avail Rs 3 transaction free in a month.
Account Holder in the AMB bracket of Rs 25000/ to Rs 50000/- can avail 10 free transactions in a month.
AMB of Rs 100000 has no cap in withdrawing money from ATM.
Free ATM transactions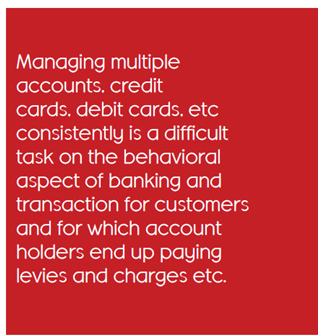 Transaction both financial and non-financial are carried out via ATM is also put under restrictions if not abide by, the charges are imposed.
However, 5 transactions are free of cost, covering financial and non-financial nature for account holders having AMB up to Rs 25000. Besides, all customers in non-metro cities can avail five free transactions at other banks' ATMs.
An interesting point is above Rs 25000 AMB, account holder does not have any restrictions.
Financial transactions beyond the above-mentioned limits will cost Rs 10 plus GST at SBI's ATMs and double that at other lenders' machines.
Non-financial transactions like the mini statement, placing a request for the checkbook, fund transfer, etc will cost Rs 5 to Rs 8 plus GST depending on the ATM used.
Declined transactions due to insufficient balance will attract Rs 20 plus GST.
Charges for getting a debit card
Debit card charges are applicable in Gold Debit Card as well as Platinum Debit Card.
The charges are Rs 100- for Gold Debit Card and Rs 300 for Platinum Debit Card.
Few additional things I would like to mention regarding banking charges, though they look very small amount when viewed.
Charges levied in AMB are very important on the part of an account holder, as I have come across a lot of people who have paid charges unknowingly as they have multiple accounts with zero balance or very less amount in it as balance.
Managing multiple accounts, credit cards, debit cards, etc consistently is a difficult task on the behavioral aspect of banking and transaction for customers and for which account holder end up paying levies and charges are an income of banks etc.
So it's advisable not to keep active accounts which are not required. Lots of customer open account without any proper reason backed by and after two or three, these accounts transaction does not happen and eventually, they attract such levies and charges. In the long run, you unnecessarily land up paying which instead could be saved.