1.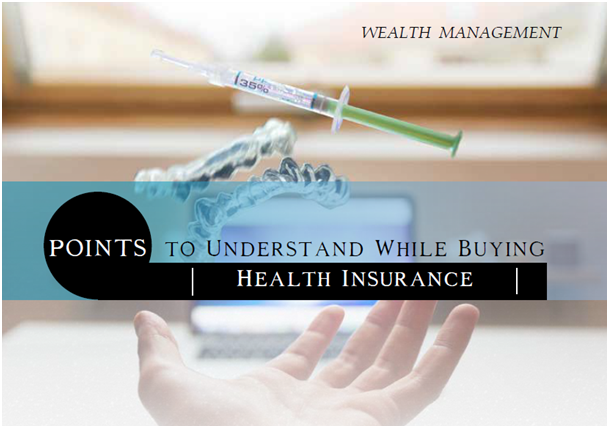 Declaration of your past disease or Pre –existing disease.
This declaration is a very vital point while purchasing a health insurance product. As most of the claim is repudiated because of pre existing disease not mentioned while proposal form is filled up during the phase of applying for the policy.
It is generally termed as Pre- Existing Disease, after 2 years of continuous premium payment; hospitalization is rejected on the ground of non-disclosure of facts.
Lets us understand the meaning of Pre- Existing disease in a deeper way.
a) History of Hospitalizations for serious illness or surgeries.
b) History of illness for example diabetes, high blood pressure, thyroid which does not require emergency attention .The disease may be in control however, the declaration is very vital and mandatory.
c) Anyone under medication which is continuing.
d) Past record of serious injury to head, eye etc.
e) Any disorder relating to skin etc.
Beyond your basic Cover
Lots of Health Insurance Company have come up with lots of facilities apart from the basic benefit.
Basic benefits of the Health Cover mostly include the following points.
a)
Room Rent and Nursing Expenses.
b)
Blood , Anesthesia ,Oxygen, Operation Theater Charges ,
c)
Doctors Fee /Consultations
d)
Doctors Fees, Anesthetist Fees, Surgeon Fees and any other specialist fees.
e)
Cost of Medicine and Drugs
Well apart from the above points there are lots of extra benefits:
Restoration Benefit
: After the exhaustion of basic cover the whole amount is restored.
For example, If the applied cover is Rs 500000/- and the whole amount is claimed, then again the applied cover or sum assured will be replenished with Rs 500000/- .
Recharge Benefit: If for Example the claim is made beyond the basic cover then the recharge benefit is availed.
For example, if the applied cover is Rs 500000/- and the claim amount stands Rs 600000/- then extra Rs 100000/- will be paid provide you have the recharge or extra cover beyond your applied cover or sum assured.
Air Ambulance
: This benefit works in the time of emergency or if the patient's condition is not well.
This benefit is very crucial for some patients.
Pre and Post Hospitalization Benefit
Generally after the hospitalization lots of expenses are incurred like medicine, diagnostic or lab test, doctor's fees are termed as Post Hospitalization expenses and this is also paid. However this has got a limitation of period like 30 days or 60 days depends on the Health Policy.
However, there are some cost incurred before hospitalization too, like lab test, Doctor's Fees etc are also paid by the company.
Waiting period – What does that mean to an insured person.
Waiting period is very vital while opting for a health insurance policy for you and your family.
There is different kind of waiting period present in the policy generally.
30 Days
– it's a normal waiting period for any Health insurance period and available in most of the policy currently available in the market.
4 years
– Waiting period is a standard waiting period generally applied across all the health insurance co for Pre- Existing diseases. That means, if any of the insured person apply a policy with a PED (Pre- Existing Disease) then the insured person needs to wait for 4 years to get claim in regards to the particular disease.
1 year / 2 year
– Specified disease again can be treated after a specified period of time may be One Year or Two Year depending on the policy clause. For Ex; ENT, Hernia, Osteoporosis, etc generally have such clause.
To read the further articles please get your copy of Eastern Panorama March issue @http://www.magzter.com/IN/Hill-Publications/Eastern-Panorama/News/ or mail to contact @easternpanorama.in