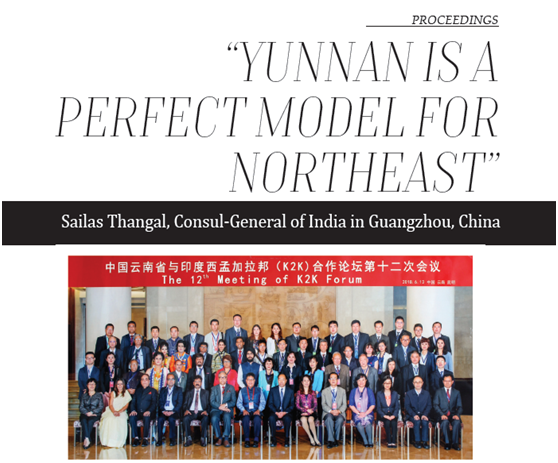 As part of the Belt and Road Initiative, China is opening corridors for trade with the neighbouring countries. A series of programmes were launched in June, 2018 to enhanced people to people contact and for better understanding and cooperation amongst China, South Asia and South East Asian countries especially in tourism, trade, agriculture and cultural relations.
The first China- South Asia Cooperation Forum, the 12th K2K Forum and the 25th China Kunming Import-Export Fair were held from June 12 to 20 where delegates from 87 countries attended.
The K2K (Kolkata to Kunming) Forum was organized by the Development Research Center of Yunnan Provincial People's Government, the Center for Studies in International Relations and Development of India, Consulate-General of the People's Republic of China in Kolkata and the Consulate-General of the Republic of India in Guangzhou. The event is coorganized by Yunnan Province Business Research Institute and Yunnan International Trade Association.
Add a comment
Read more: Yunnan is a Perfect Model for Northeast