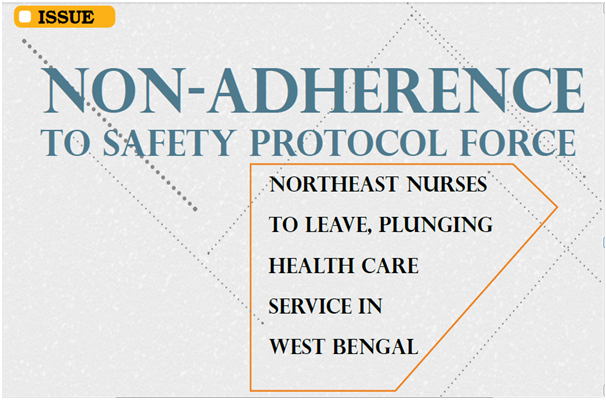 Amidst the spike in covid-19 cases in India, hospitals in West Bengal are in a spot, with over 300 nursing staffs from North-eastern states, leaving their jobs and heading home in Tripura and Manipur.
Out of these, 185 nurses are from Manipur, 66 of them have reached the state and are quarantined in the state's quarantine centres and 119 of them are still stranded in Kolkata after the government of Manipur decided to put on hold the extraction efforts.
Add a comment
Read more: Non-Adherence to safety protocol force Northeast nurses to leave, plunging health care service in...